They say that every girl will turn in to her mum someday, but for Kim Kardashian that day came sooner than we'd expected.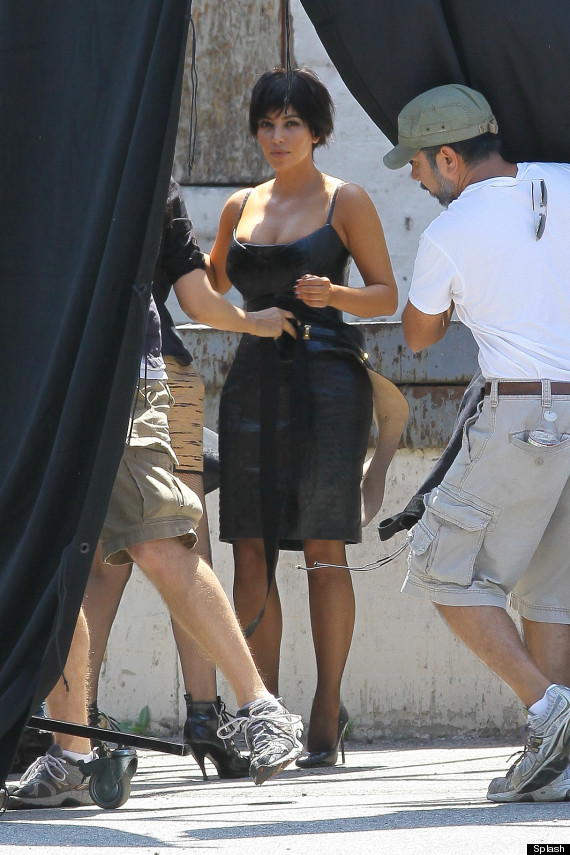 Kayne West got a taste of the future over the weekend as his new squeeze Kim transformed into her mother. The reality star was the spitting image of her mum and manager Kris Jenner, as she donned a short black wig on the set of a new photoshoot. Seeing as it was Mother's Day in the States yesterday, perhaps Kim had decided to pay the ultimate compliment to Kris posing in the streets of LA's Chinatown for Vogue Italia. Earlier in the day, Kim paid tribute to her mum after enjoying a slap up breakfast with her.
She tweeted: "Happy Mothers Day!!! Had an amazing breakfast with the family...now off to a special shoot today!" Kayne was also on hand at the paparazzi themed shoot, watching Kim do her best pouting, after they enjoyed a date at a basketball match the previous day.