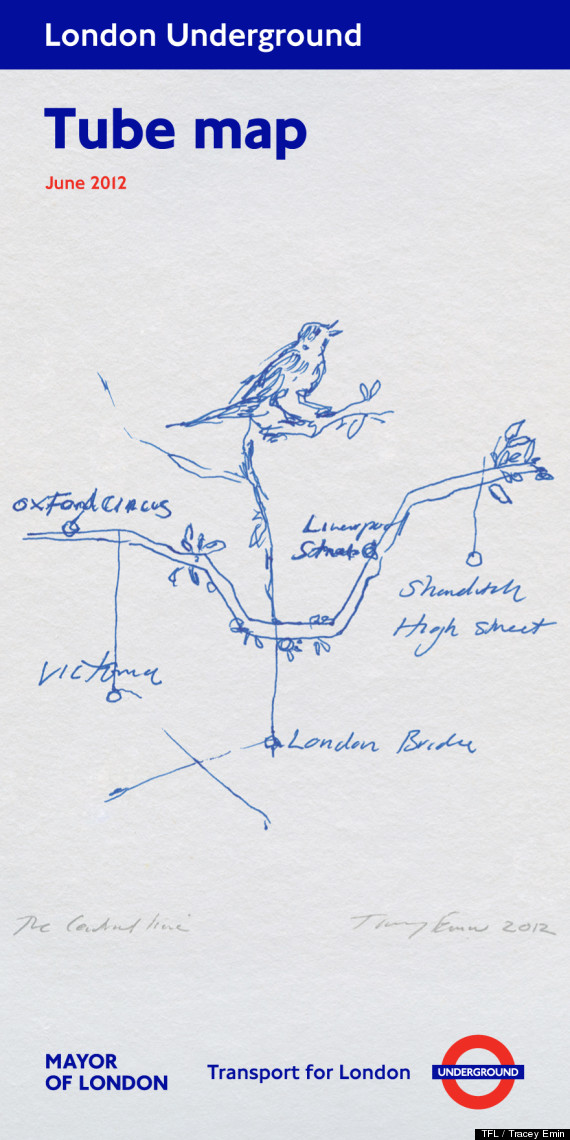 Londoners are already contemplating using the Tube during the Olympics with the all the trepidation of gymnast attempting a quadruple backwards summersault, but Tracey Emin wants to do her bit to calm us down when the times comes.
The once-controversial artist has designed a new cover for the famous tube map, explaining on TFL's website: "When people look at the Tube map I want them to smile and feel reassured."
18 million pocket maps bearing her design, which depicts a chirping bird sitting on a 'branch' of the Northern Line, will be thrust into the hands of confused visitors when the games kick off in June.
She's the 16th artist to be featured on the maps, following artists such as Michael Landy, Yayoi Kusama, Jeremy Deller and David Shrigley.
Tamsin Dillon, Head of Art on the Underground says: "We are excited and privileged to be working with Tracey Emin on this new work to mark the 2012 Olympic and Paralympic Games.
"The artwork presents a moving and unique interpretation of the Capital. I am looking forward to hearing what our customers think about this new work and the others in the series via our website."