He's at it again.
The Dictator has been spotted getting down and dirty with singer Beth Ditto on the beach at Cannes.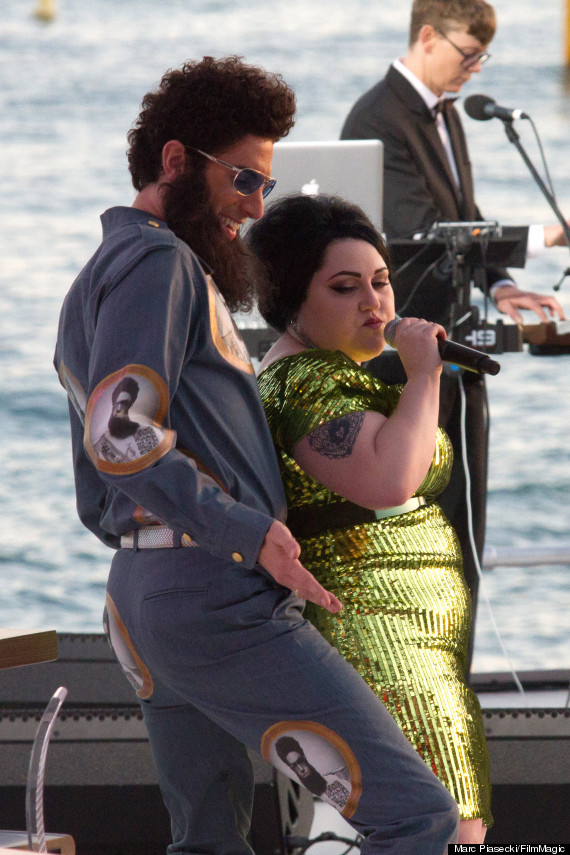 The Admiral General is obviously spreading his favours far and wide. Only yesterday, he was busy cavorting with Italian A-lister ex Elisabetta Canalis on a boat in the harbour. But that didn't end so favourably, with Canalis dispensed overboard in a black sack (PHOTOS HERE).
Today's encounter seems to have gone better, with the pair ending up in a passionate clinch.
Otto performed at yesterday's Festival Opening, where she sang in front of this year's jurors, including Ewan McGregor and Diane Kruger.