Denise Welch is taking her new romance to the next level by moving in with her toyboy boyfriend.
The Loose Woman claims she came close to a breakdown after she was "lambasted" for her decision to leave her hubby of 24 years, Tim Healey, for Lincoln Townley, who is 14 years her junior.
Speaking to The Mirror, Denise explained: "It's been a really, really, really difficult year... For a while, I was given the Osama Bin Laden treatment - I mean, I was being lambasted for splitting up with someone after 24 years of marriage. But that's 24 years... not 24 minutes like most people these days.
"I was slated over the break-up but people ignored the fact that it's great that Tim and I have been able to move on and to salvage a friendship."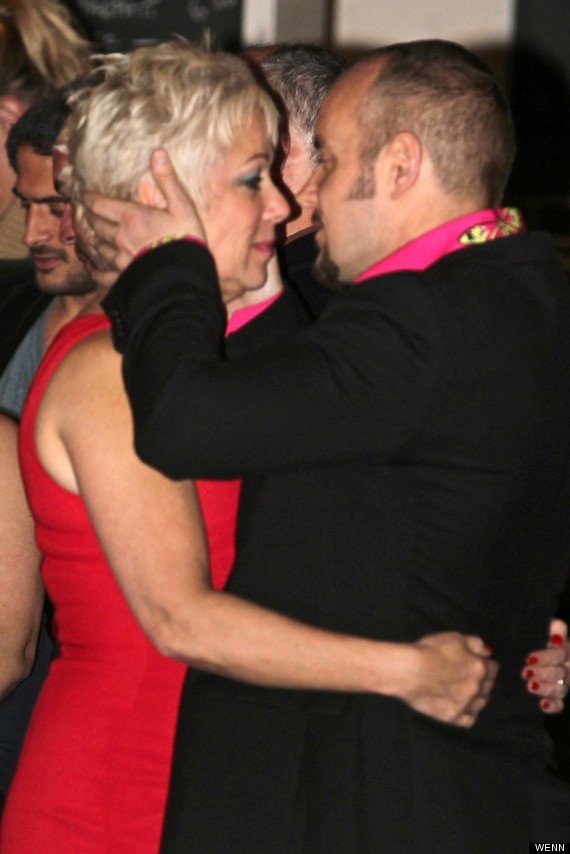 Now the actress is convinced her luck is finally turning around and she and Lincoln are buying a property near her old family home in Cheshire.
She said: "Finally, things are amazing, and I am very happy... Lincoln has been great, really calming and a fantastic influence in helping me keep it all together. I'm in love."
The bolshie blonde has even considered having babies with her new man, but fears at 53 she's too old to become a mum again.
She added: "We have spoken slightly tongue-in-cheek about IVF, having kids together, but I'm 97, and had my last baby when I was 83, so, realistically, I don't think this is going to happen.
"I love him but we're fine on that side of things for now."
> CELEB PICS OF THE DAY