Furious Mark Ronson has lashed out over reports he claimed Amy Winehouse was "freaked out" by Adele's success, insisting he was misquoted.
The seething DJ admits he is "so f**king angry" with editors at The Village Voice, after they carried an interview and quoted him as saying the late singer felt "competitive" towards Adele.
He is claimed to have said, "She was in a bad state, God knows why. I think that the Adele thing had Amy freaked out. She liked her, but Adele's success was making Amy feel upset, competitive, restless."
However, the music producer has hit back, insisting he was misquoted and vowing never to discuss Winehouse in public again.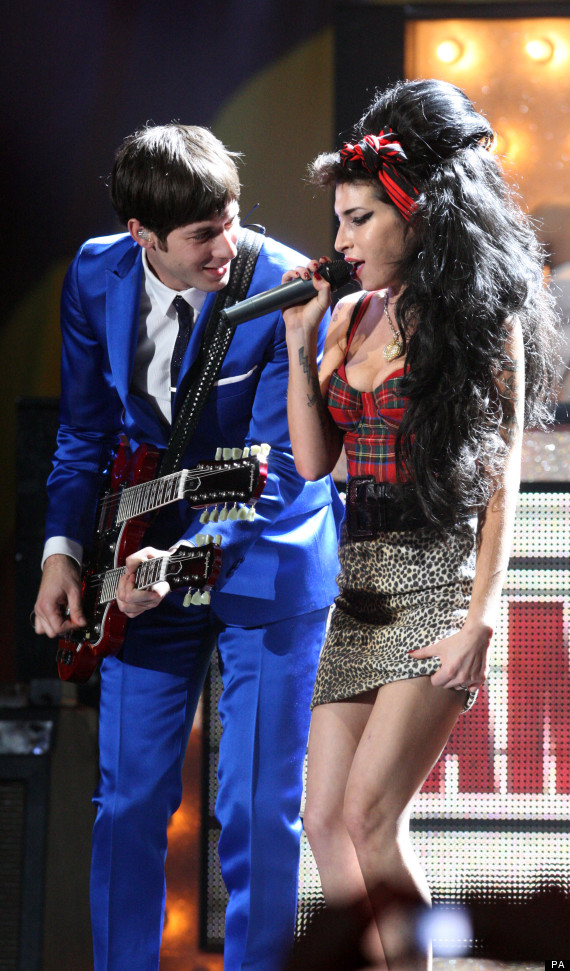 In a statement on his Facebook page, he wrote, "I rarely ever respond to misquotes and wrong information.
"Plus, it only serves to bring attention to the matter. However in this case, I will not f***ing tolerate it. Some journalist quoted me as saying Amy was "freaked out" by Adele's success. Jesus Christ. I read the interview for the first time just now, and there are so many wrong quotes in there.
" I can tell the dude was writing whatever he wanted because he uses words and language that I never EVER f**king use in my daily life.
"At one point, he was grilling me about Amy to the point that I said that Amy was itching to get back in the studio, and the recent success of others that she had blazed a trail for had put the fire in her belly. But that is absolutely it and all these other words are a complete affront to me, her, Adele and anyone who reads this s**te. Sorry to get so f**king angry over something that may seem trivial but some wrongs must be righted.
"And I have learned my lesson and will no longer answer questions about our girl. Good night and good luck."