The Labour Party have been accused of "cheating" Milton Keynes residents after it emerged that one of their councillors was formerly second in command of a local neo-Nazi group.
Councillor Margaret Burke, was a far-right extremist who ran the Milton Keynes November 9th Society with her then husband Terry Flynn in the early 1980s.
They both wore Nazi-style uniforms and recruited gangs of local youths to hand out racist leaflets and daub buildings with swastikas, as reported by the Milton Keynes Citizen.
Mark Lancaster, MP for Milton Keynes North, told HuffPost UK:
"It's clear why so many people are now questioning what exactly the Labour Party's values are in Milton Keynes when they knowingly select someone with such a track record of activism in extremist and thoroughly unpleasant organisations to represent them.
"What is clear is that many residents feel cheated as they never would have voted Labour had they been in full knowledge of the facts before the election."
LibDem councillor Stuart Burke (no relation to Margaret) said he found it "surprising" that she would be chosen as a candidate.
"I am troubled. One hopes one's views have changed radically from what they once were," he said.
HuffPost UK tried to call Margaret Burke but she was unavailable for comment. However, local Labour party organiser Kevin Wilson told us that the councillor "has spent the last twenty years both regretting and trying to make amends for her actions".
"In the late 1970s and 80s, in her youth, she was involved in some pretty awful organisations and held some pretty atrocious views.
"This was a time when she was married to Terry Flynn from whom she has long since separated. She was in those early young days somewhat brainwashed. She is a stable, sensible, rational and level headed member of the community now".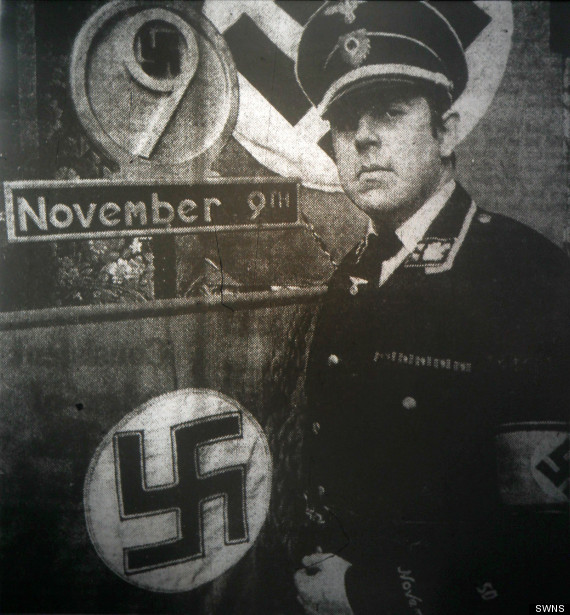 He told HuffPost UK that her Nazi past was known to the party when they came to select candidates, and that it was known by her Tory opponent Barbara Wright "who chose quite rightly not to make an issue out of it".
"If we can't regret what we did 30 years ago, then a lot of us would be some trouble and some difficulty" he added.
As testament to her good character, Wilson said she had been a parish councillor, chairs the residents' association and has been running an animal rescue charity. "It's a wonderful charity", he said, "she looks after hedgehogs and birds and anything else that comes her way".
Wilson poured scorn on complaints made by local Tories, headed by leader Andrew Geary, that Labour were guilty of "hypocrisy". He condemned it as "attempted party point scoring", claiming that Geary himself had admitted he had been told to weigh in by the national Conservative Party "to try and inflict some embarrassment". "He said so to one of our people", said Wilson.
Cllr Geary denied this to HuffPost UK, adding "Of course I haven't been speaking to Kevin or any of "his people"".
Tory cllr Ruth Jury said that Labour were being "duplicitous". "How could you say you're not embarassed by it, but not tell the public?" she said.
When asked if Geary was told by the national Conservative Party to use the situation for political capital, Cllr Jury burst out laughing.
"I would be quite surprised by the notion. He's very much his own man. I do find that idea amusing".