Instead of putting her feet up with a big tub of ice cream and deciding which colour to paint the nursery, Reese Witherspoon is taking a far more active approach to pregnancy.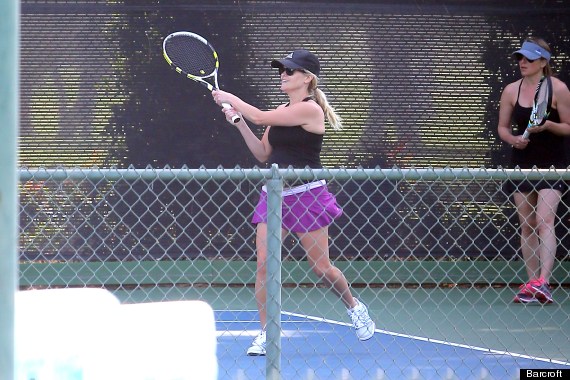 The This Means War star kept fit as she played tennis with her unborn baby yesterday.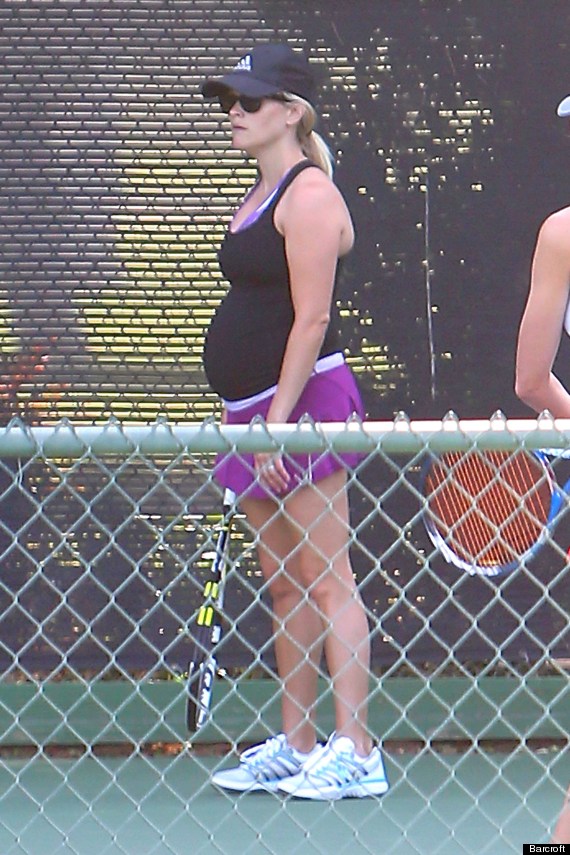 Well obviously not literally, but she took her bump along as she enjoyed a match with a pal.
She still hasn't actually admitted she's pregnant, but that's very one convincing pillow if she's not.
Hence we have no idea how many months she is or when she's due. But we can tell you this - she looks very pregnant.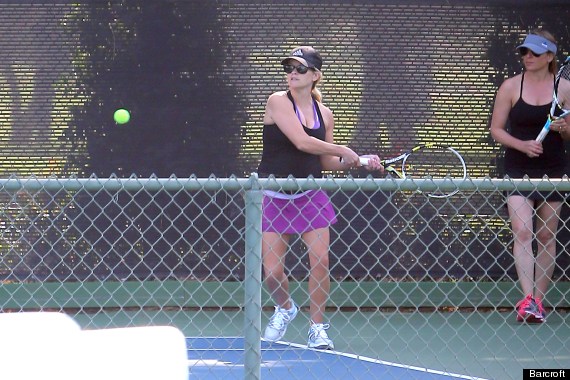 Last week, Reese rushed to her parents' side in Nashville for an emergency court hearing to decide whether her father, John. D. Witherspoon, should be placed in conservatorship as he is suffering from early-onset dementia, alcoholism, hoarding and overspending.
And the previous week, her mother and John's wife, Betty filed a lawsuit for bigamy saying he married another woman earlier this year.
He said he had no memory of marrying Patricia Taylor and for this reason, Betty is seeking to get the marriage annulled.
The couple separated in 1996 but are not actually divorced.