A youth and education charity's efforts have doubled the reading and writing progress of disadvantaged inner-city pupils, an independent report revealed on Monday.
Not only has City Year London had its success confirmed by the Institute for Volunteering Research (IVR) but shadow education secretary Stephen Twigg voiced his support and urged the charity to "scale-up".
The charity, which was originally established in 1988 in America, was set up in the UK in 2010. It already works in seven primary schools in London and has just expanded into two secondaries.
City Year places teams of young people from a spectrum of different backgrounds into schools in deprived areas of the city and has a "deliberate policy" of recruiting its mentors. The programme, which receives no government funding, provides "leadership development" to their recruits, known as corps members, as well as much-needed support to primary and secondary school pupils.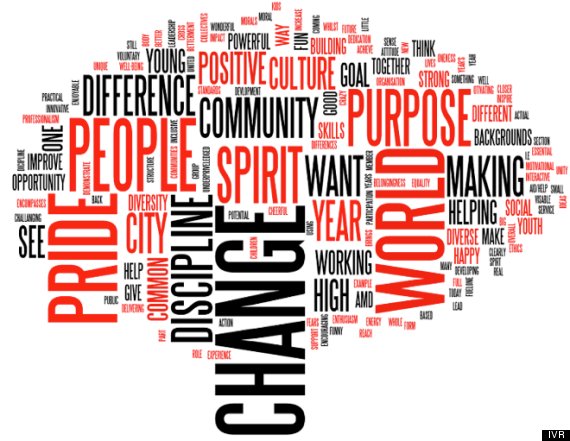 A word cloud showing corps members' descriptions of the City Year culture
In 2011, The Huffington Post UK visited St Luke's Primary School in Islington and met a few corps members who pupils dubbed "The Incredibles" because of their red and black uniform.
The City Year team were described by the school's head as "amazing" and now her praise has been echoed by Twigg.
After visiting Shacklewell Primary School in Hackney, North London, where City Year have a strong presence, the Labour politician said he was "very impressed by the passion and dedication" of the corps members.
"The biggest vote of confidence comes from headteachers who are highly enthusiastic about the difference City Year makes to their schools. I see no reason why City Year's success can't be scaled-up from its London base so the impact can be felt in communities all over the UK. Congratulations to all the young people serving with City Year and good luck in your mission of transforming the lives of disadvantaged children."
In addition to Twigg's support, the IVR released a report on the charity which concluded the corps members "play an important role in promoting positive behaviour and at an individual level, they make a significant difference to pupils with behavioural problems".
The members, who are each assigned a pupil as well as helping out with whole classrooms, also help run breakfast clubs and after-school activities.
Head of Research at the IVR, Joanna Stuart said: "Pupils who spent more than five hours with corps members one-to-one or in small groups during Autumn 2011 are showing over twice the progress in reading and writing compared to the previous term.
"The evidence also suggests that those receiving more one-to-one or small group support from corps members have higher levels of progress than those who spend less time with corps members."
A spokesperson for City Year London told HuffPostUK: "Every day the members see evident of small amounts of impact they have with children so it is really nice to have it validated by an external organisation."