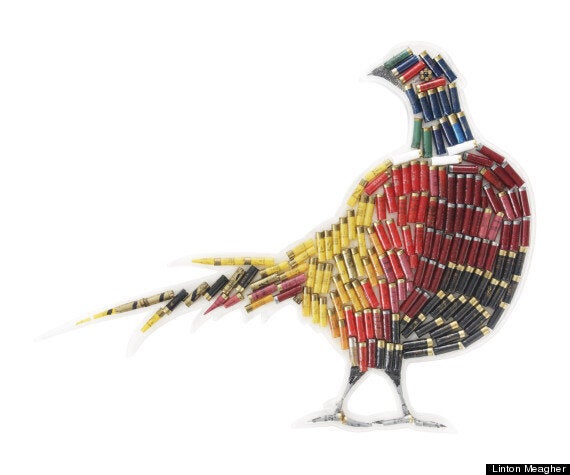 Arriving from with him from down under is a collection of his prints made out of shell casings, lipstick and scalpels.
Called That's Grouse! – an Aussie colloquialism meaning 'excellent' (even if it made us think of whiskey) – the solo show is being billed as a 'mischievous exploration of cultural iconography' that channels Jeff Koon and Arman.
Not that it's all about irreverence. A lot of what's going on show in That's Grouse! is, according to its creator, ripe with serious-minded symbolism - take for example of the works made out of shotgun cartridges:
"On the surface, these works are just fun: the viewer is initially seduced by the beauty of the piece," he explains.
"However, it is hard to look past the death implied by all the empty cartridges.
"They force the viewer to ponder the economics of the endless pursuit of thrills and beauty."
This depth of meaning, married to the kind of pop art aesthetics we normally associate with deliberate superficiality, is what makes Meagher such an interesting artist.
If you agree, you can check out his work at Gallery 8, London between 22 - 29 May.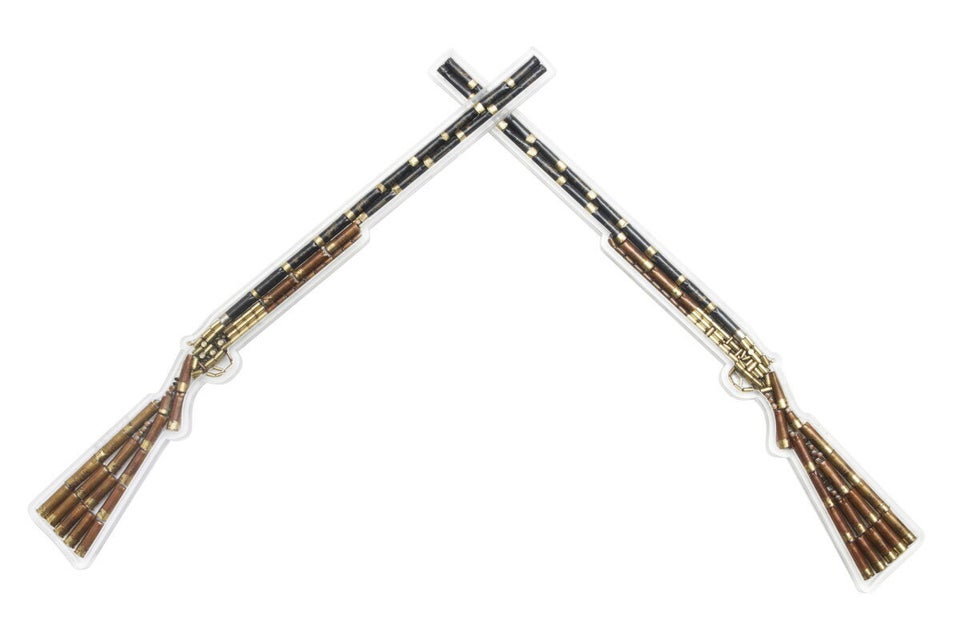 Linton Meagher's Bullet Art