Another day, another drama in the world of Chantelle Houghton and Alex Reid - the pregnant reality star has confirmed she is no longer living with her cage fighter fiancé.
Despite dismissing rumours over the last few weeks that they have split up, Chantelle - who is eight months pregnant - has now confirmed that she has moved out of the £600,000 Essex home she shared with Alex and back into her old two bedroom flat.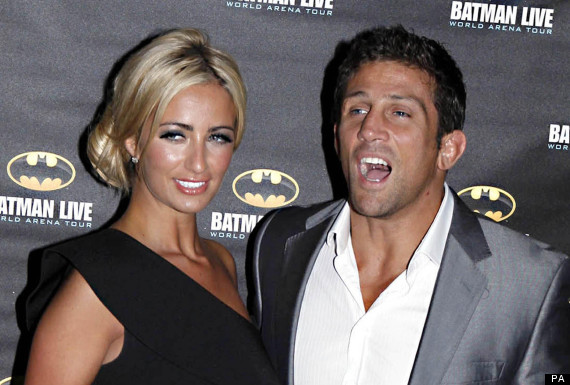 Writing in her column in New! magazine she said: "You might have read reports saying that I am sleeping at my flat while Alex has been at our house. This is true and I have very good reason for that but I don't want to go into anymore detail because it's extremely raw right now.
"It's been a really upsetting and difficult week for me and not the best thing to have to go through when I'm so close to having the baby. It's extremely raw right now."
Reports that the couple were no longer living together after a series of arguments surfaced at the weekend.
A source told The Mail Online: "She is so upset, she won't tell anyone what has happened, all she has said is she can't live with him at the moment and saying he has done something terrible. It must have been awful whatever he has done, no one knows. She is relieved to be away from him."
However, a statement from Alex said: "Alex Reid and Chantelle Houghton are still very much together and very much in love. Reports in the papers that they have split are untrue. Alex and Chantelle are looking forward to the birth of their little girl in June."
> CELEB PICS OF THE DAY