With Gotham in a fiery blaze behind him, Batman takes centre stage in this new poster for The Dark Knight Rises.
By emphasising the hero of the series rather than the new villains, including Bane played by Tom Hardy, Warner Bros seem to be hinting at the way the story will play out. And the tagline A Fire Will Rise is suitably ominous.
Christopher Nolan's highly-anticipated film - the epic conclusion to his Batman trilogy - starring Christian Bale, Tom Hardy, Gary Oldman, Anne Hathaway, Marion Cotillard, Joseph Gordon-Levitt, Michael Caine and Morgan Freeman, is released in UK cinemas and IMAX on 20th July.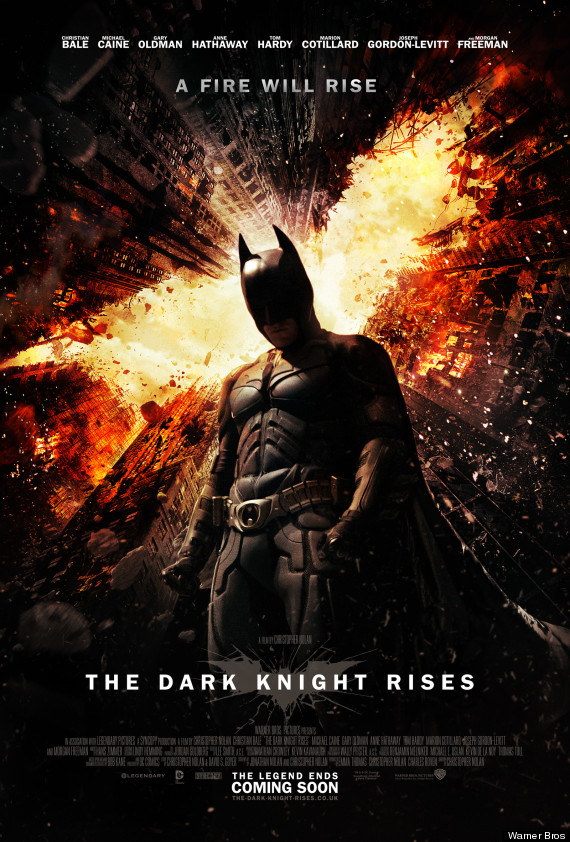 The Dark Knight Rises Reveals Six New Character Posters!