Chris Huhne's partner Carina Trimingham has lost her High Court privacy and harassment action against Associated Newspapers over "highly unpleasant and hurtful" articles.
The 44-year-old PR adviser was ordered to pay £250,000 on account of Associated's estimated £410,000 costs within 14 days at a ruling in London on Thursday, but said she would appeal.
"I am very concerned that this judgment may become a blueprint for bullies and bigots. I intend to appeal," she said outside the High Court.
Her affair with the former secretary of state for energy and climate change became public in June 2010, with Huhne leaving his wife of 26 years.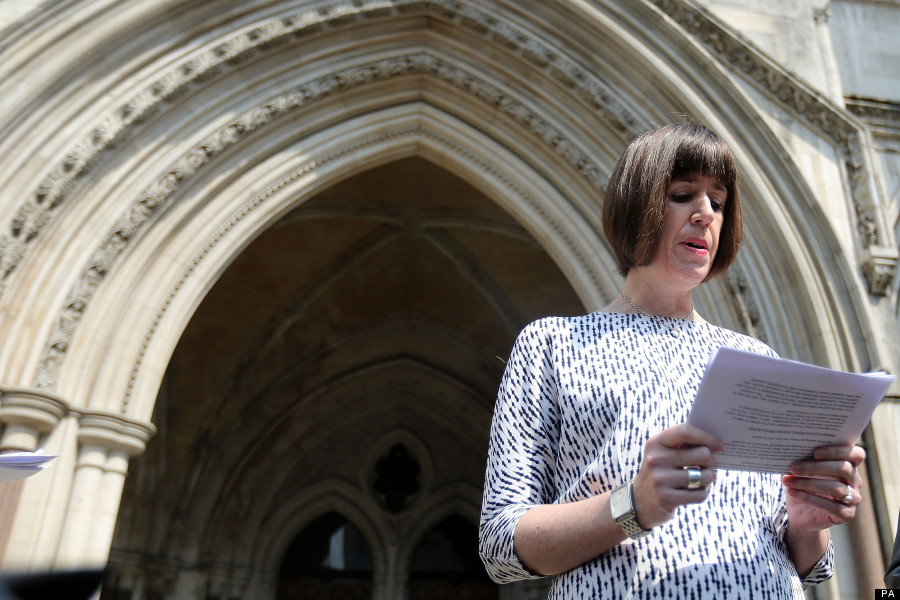 Trimingham sued for compensation and an injunction over 65 "highly unpleasant and hurtful" articles which have appeared since then.
Last month, her lawyers told Justice Tugendhat, at London's High Court, that they constituted a "cataclysmic interference" with her private life.
Associated contested the case on the basis that there was an important public interest.
Trimingham's counsel, Matthew Ryder QC, said the Daily Mail had a right to freedom of expression but not to abuse her repeatedly under the guise of exercising that freedom.
The articles referred to the "life and very different loves of the PR girl in Doc Martens" and described her as a "comedy lesbian from central casting".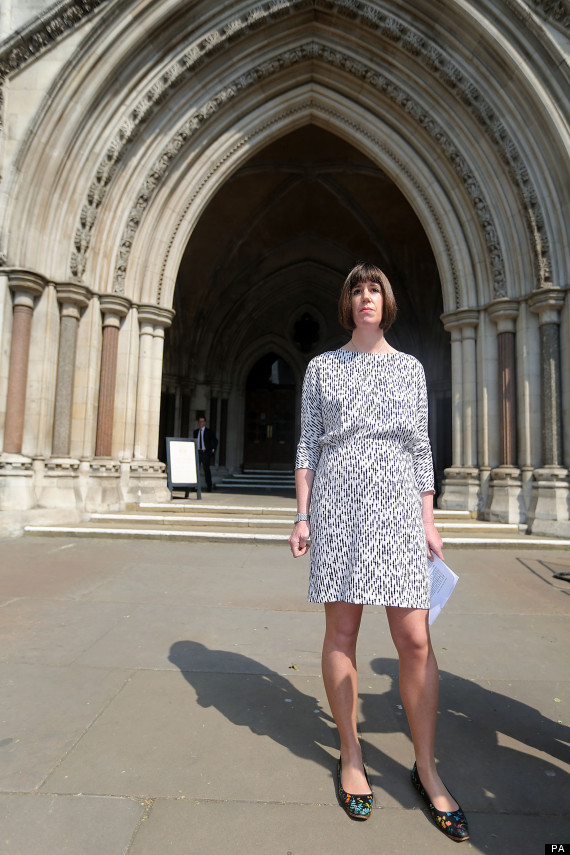 Trimingham speaking to journalists outside court
The High Court judge said: "Trimingham was not the purely private figure she claims to be. Her reasonable expectation of privacy has become limited."
A spokesman for Associated Newspapers said: "This was an important example of the press exercising its right to free speech in relation to matters of significant public interest.
"We are pleased that the court agreed with us and has today dismissed all of Miss Trimingham's complaints.
"The references to Miss Trimingham's sexuality in our coverage were never pejorative, private or in any way homophobic.
"Miss Trimingham chose to level some very serious charges against our journalists in this case. This judgment vindicates both our journalists and their journalism."
Ryder told the court the articles made constant and gratuitous reference to Trimingham's sexuality and previous relationship with another woman, with whom she entered into a civil partnership in 2007, eliciting offensive and sometimes homophobic comments from readers.
"Miss Trimingham is not ashamed or embarrassed by her sexuality but it was private.
"She wished to have control about who she told and about how widely it was known. That has gone."
Antony White QC, for Associated, said Trimingham was "not a shrinking violet but a seasoned political journalist".
"She is open about her sexuality and, perhaps most telling, she has sold stories about other people's sex lives to the press.
"She gives as good as she gets. She dishes it out."
The focus of the articles was Huhne, and Trimingham's relevance was her role in the Eastleigh MP's marital breakdown, which set off the "after-shocks" they dealt with.
He added: "She is properly in the news because she is relevant to a story about Huhne."
Huhne was not a party to the action and did not give evidence or attend the hearing.
MORE