Oi! Janice Dickinson! Nanny Pat's on the blower - she said she wants her left leg back.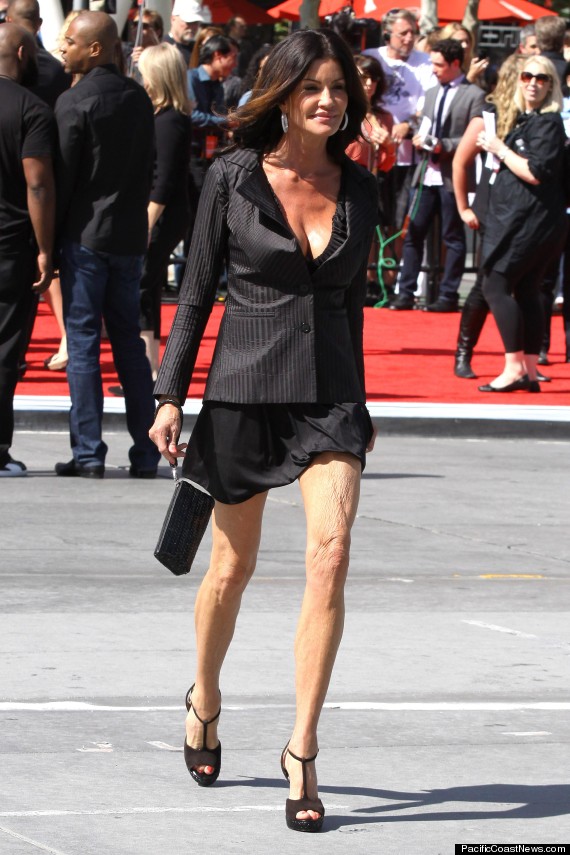 Sorry, we know it's rude to stare but what the heckers is going on with that left limb?
We know the former model, sorry supermodel, sorry Janice, the world's first supermodel is the wrong side of 50 but her leg looks about three decades older than the rest of her.
With all that strutting up and down the world's catwalks we'd have thought her legs would have been the last thing to give way to gravity.
Janice flashed her wrinkly pins in a short black skirt and cleavage-busting blazer combo as she arrived at the American Idol final in LA.
Janice's appearance comes days after it emerged that she has been served with an eviction notice for allegedly failing to pay the rent on her home in Los Angeles and refusing to leave her home.
Court papers served by her landlord claim she owes $17,700 for three months of unpaid rent.