Nicole Kidman and Heidi Klum both got flashbulbs, and their owners, popping on Cannes' red carpet on Thursday evening, with a flash of flesh to rival the most shameless A-list wannabe.
Kidman was the star of the show, as the occasion was her film The Paperboy. The Australian actress was flanked by her co-stars - Zac Efron, Matthew McConaughey, Macy Gray and John Cusack - and her director Lee Daniels (whose film Precious was a surprise hit of 2010).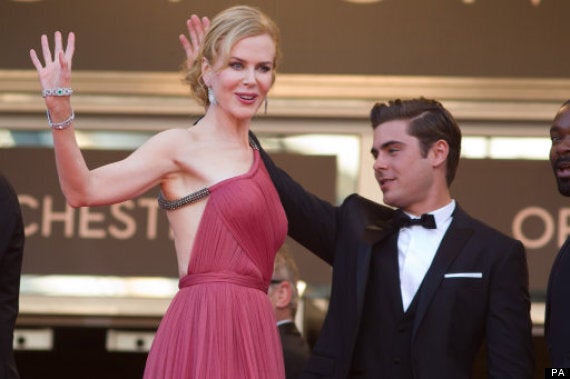 The only visible means of support for Nicole Kidman on the red carpet was Zac Efron
Kidman swapped her earlier press conference demure orange ensemble for a far racier number - a rose-coloured Lavin dress that was full of material, on the skirt at least. Her back was covered only by a metallic strap keeping the whole thing on, and revealed she may not have been on the junket round recently, but she has not been shirking the gym.
Heidi Klum didn't take this business lying down, however, coming to the party with her own backless gown by Marchesa, and matching Kidman's single strap and raising her with eye-catching metallic beading.
Messrs Efron, Cusack and McConaughey didn't let the side down either, in spotless tuxedos.
Lots of pictures of everyone below...
Earlier in the day, Kidman had revealed she is "willing to fail" as an actress.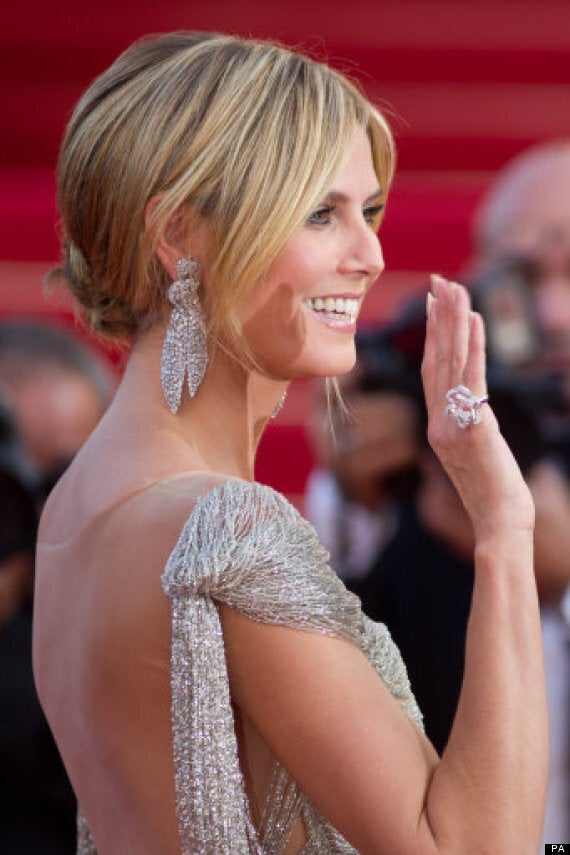 Heidi Klum didn't let the side down... just the back... at the premiere for The Paperboy
In The Paperboy, the Oscar-winning star of The Hours plays a perma-tanned, peroxide blonde who writes letters to a death row prisoner - played by John Cusack.
She revealed: "I don't ever want to be pigeon-holed. I don't want to be told 'no, you can't be in this kind of genre, you can't play this kind of role, because you just can't do it.' I'm willing to fail."
Kidman said director Lee Daniels asked her to do her own hair and make-up because the budget on the film was so tight.
She created her character Charlotte Bless in her home bathroom with fake tan, a peroxide hairpiece and her own make-up, and texted pictures of herself to Daniels, which he gave the "thumbs up", she said.
Meanwhile High School Musical's Zac Efron, whose character falls for Charlotte, said it was a dream to work with Nicole.
He confessed: "I had the most lovely time in the world with Nicole. I was ecstatic the day I found out she was playing the part.
"I've been in love with her for a long time, since I saw her in Moulin Rouge."
His co-stars Matthew McConaughey and Cusack praised Daniels and his somewhat unconventional directing style.
Cusack commented: "If you listen to him literally or linearly then you're missing his point."
Stars come out for The Paperboy premiere...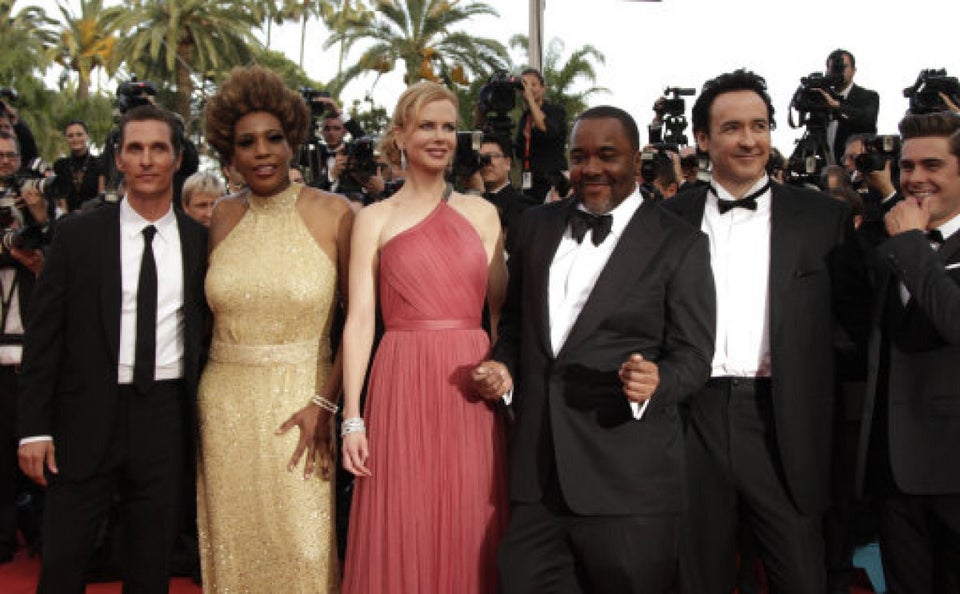 Nicole Kidman, Heidi Klum, Zac Efron at Paperboy Premiere, Cannes