Dressed in a nurse's uniform, snapping a rubber glove and giving a knowing look to the camera, Blink-182 album cover star Janine Lindemulder came to be almost as well known as the band she was promoting.
The image, which adorned the cover of Enema Of The State in 1999, saw Lindemulder's profile as an adult actress and exotic dancer skyrocket.
But times have changed, and while images of Lindemulder continue to be circulated, this time they're in the form of a series of less-than-flattering mug shots.
Heavily-tattooed Lindemulder was previously married to Jesse James (Sandra Bullock's ex), with the pair engaging in a bitter battle over custody of their daughter Sunny.
Lindemulder, now 43, was arrested in January 2011 on three outstanding harassment warrants. She was arrested again in July after James claimed she had been harassing him via telephone, E! reported.
In 2008, Lindenmulder was sentenced to six months behind bars for income tax evasion. She also was arrested on suspicion of assaulting James at their California home before their divorce.
Thank you to Reddit for bringing Lindemulder's rather sad transformation to our attention.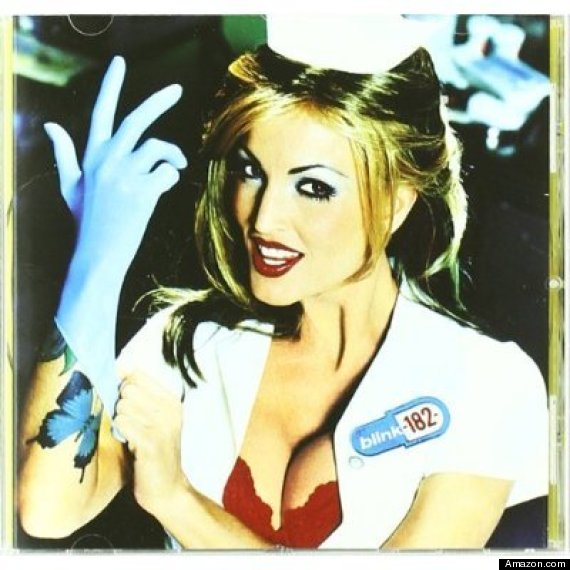 1999: Janine Lindemulder featured on the cover of Blink-182's album Enema Of The State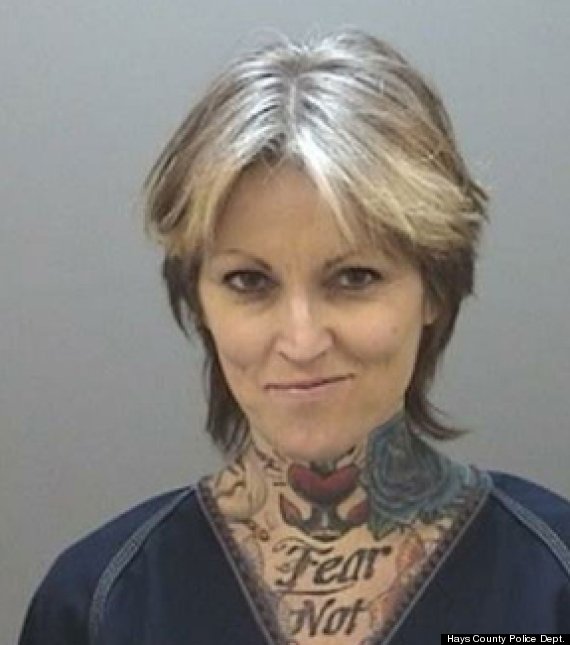 January 2011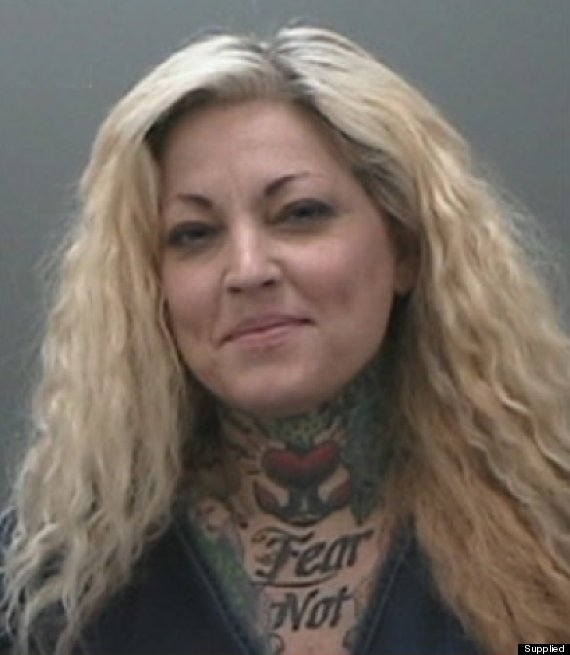 July 2011