Kylie Minogue has debuted her new single Timebomb with a saucy video that sees her dance through the streets of London's Soho.
Looking more like 23 than 43-years-old, the pop princess struts her stuff through central London, passing sex shops and some rather impressed-looking crowds.
The hotpants are back, as well as a very revealing Mark Fast string dress, and the quirky dancetrack is a throwback to Kylie's Can't Get You Of My Head sound.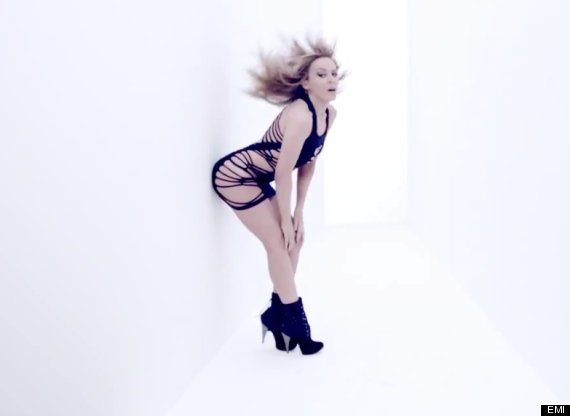 The Spinning Around singer is now also celebrating after setting a new record on Twitter.com when fans bombarded her with 25,000 messages in less than 45 minutes on Friday.
The Aussie star teased fans by promising to unveil Timebomb on her official website if she could achieve the mammoth total of 'tweets', and her followers were happy to oblige.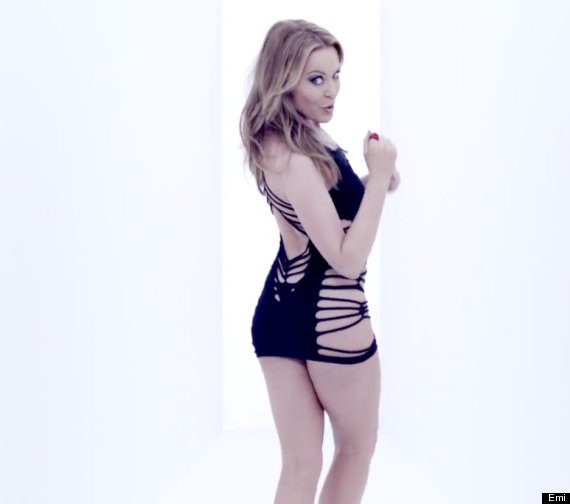 Just 43 minutes after launching her "tweet to unlock" project, Minogue had received 25,000 messages and made the promo for the song available to view.
Taking to her Twitter page, Kylie wrote: "You did it!!! I wanna wanna whoop."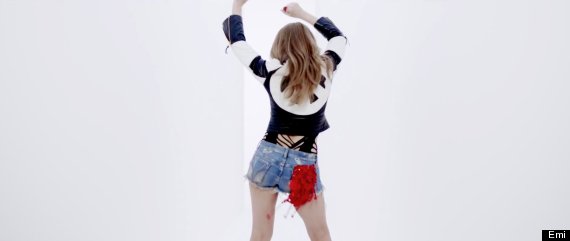 She will perform the song on the semi-final of The Voice UK on BBC1 this Sunday, and will also be performing at the Queen's Diamond Jubilee concert at Buckingham Palace on 4 June.
Take a listen above and let us know what you think of the track.