Professor Green played best supporting boyfriend to his Made in Chelsea girlfriend Millie Mackintosh at this year's BAFTA TV Awards, where she was hoping to collect a gong.
The couple, who have been together for six months, appeared together on the red carpet at London's Royal Festival Hall, where the biggest awards of the television year were due to be handed out.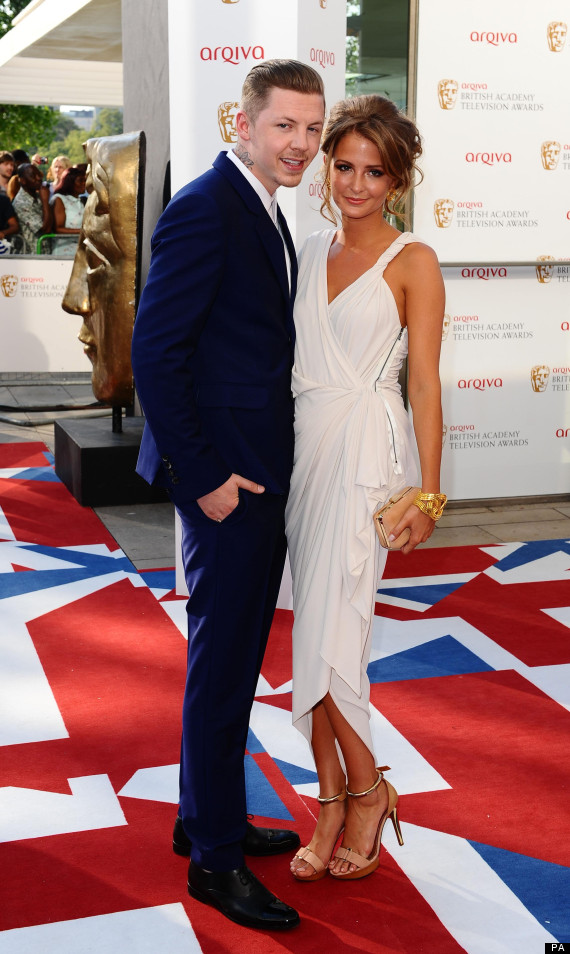 Rapper Professor Green lends his support to his Made in Chelsea girlfriend Millie Mackintosh
The Chelsea gang were out in force, hoping to follow their fellow reality-ers The Only Way Is Essex to a BAFTA award, for best Reality and Constructed Factual programme.
In the event, they were pipped to that particular strange-sounding post by The Young Apprentice.
Lord Sugar collected the award, saying, "I feel a bit of a fraud, in the audience we have people who've spent their whole lives in television, and then there's me a businessman, so I can appreciate how some of you may be feeling, and I say to those people, bleeding hard luck.
He said he could only empathise: "In the 80s, I monopolised the computer industry, I didn't ask Apple to come along."
Stars turn out for BAFTA...