American actress Eva Mendes has let down her guard down in an interview with Marie Claire, describing Ryan Gosling as "amazing" and revealing her superstitious side.
Mendes is famously tight-lipped when it comes to her private life, however she told Marie Claire this is because "I don't like talking about things that I want in the future because I feel by verbalising such things, they won't come true"
Refusing to shed light on her feelings about motherhood and marriage, she nonetheless revealed all in a series of sexy shots for the magazine.
Stunning photos of the 37-year-old wearing a jewelled swimming costume and a rhinestone-clad leather jacket show why the the Cuban-American actress was still considered one the country's sexiest women.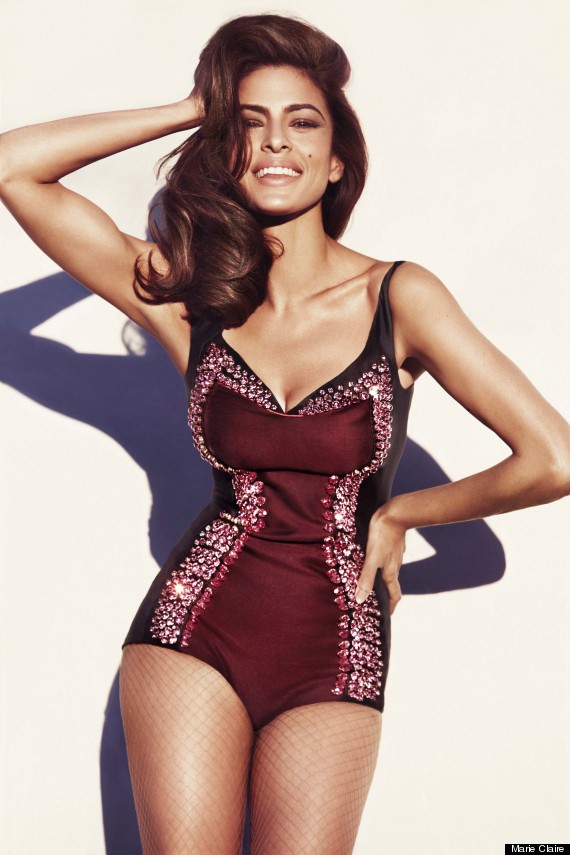 Eva dazzles in the magazine shoot
However she told the magazine how her latest flick was a different step for her, as in the soon-to-be-released Girl In Progress Mendes is a much edgier, uglier character.
However, on the run up to its release, we are at least treated to pictures of Mendes smokin' in a swimsuit, and luscious in leather.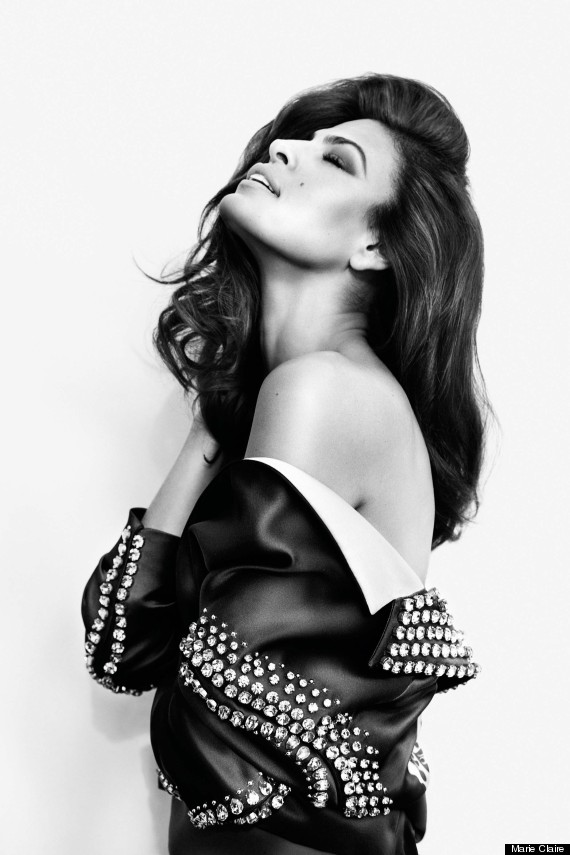 To read the feature in full, see the May issue of Marie Claire July out Thursday