Hands up, all those in mourning for The Bridge. Yep, without Saga's mustard-coloured car, Martin's extramarital wriggles and the Choir of Young Believers' haunting theme music, it was all threatening to look a bit derelict on Saturday night (notwithstanding the odd Scandinavian creative triumph of a very different sort in Azerbaijan).
So the BBC put their hand in the Nordic pot and plucked out Swede criminal psychologist Sebastian Bergman – could he singlehandedly deliver the high quality we've been enjoying from our Danish friends?
Well, the answer is yes, and no.
Sebastian Bergman may have one of Sweden's largest forensic brains, but he's, to put it kindly, gone to seed. From the go, he was oafish, lecherous, boorish and bumbling, everything you want in a crack perpetrator profiler – sound familiar?
I'm never sure about these names in the titles – they seem to imply that ANYTHING this character does is going to be interesting, and must live or die on our engagement with one person.
Fortunately, in this case, this burden rested easily on the broad shoulders of actor Rolf Lassgård (the original Wallander), as a man who had to put aside his own demons, or employ them, to deconstruct the murder of a blue-eyed boy found in the woods.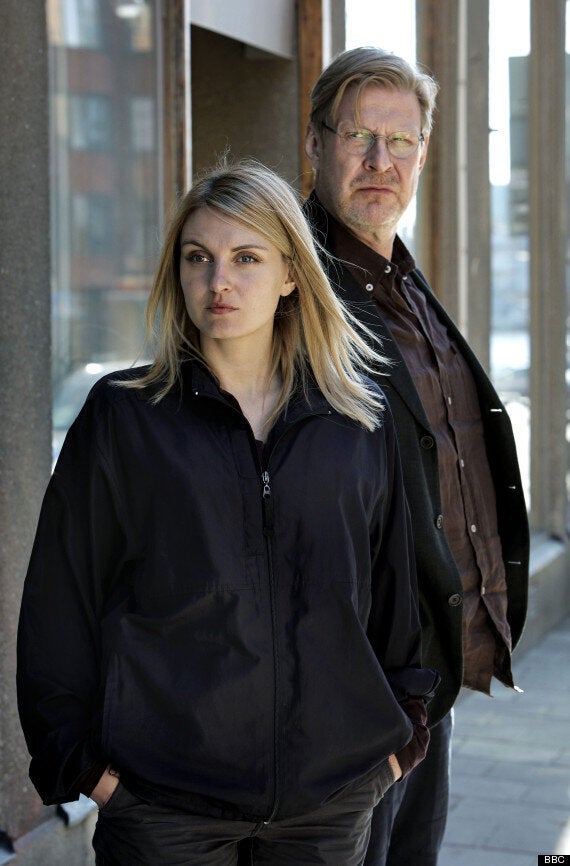 Sebastian Bergman is a man troubled by his own personal demons
This story was, on paper, a by-numbers detective story, very much in the mould of Cracker – a veritable onion of intrigue being unpeeled around a posh boys' school, some illicit liaisons, a bit of blackmail. You could have put a stopwatch on the red herrings and reveals, but it was the usual satisfying 90-minute fare.
What set it apart was Sebastian – with his intelligence, and compassion for the underdog coming to the fore – "little missy shouldn't judge how other people grieve" he told his colleague after she'd made some damning assumptions. He was rude, and right. And of course we slowly discovered that Mr Bergman knew of which he spoke.
He was a broken man after losing his own wife and child a decade before. I'm not sure we needed the Tsunami element – I was hoping to discover this tragic tale was just a ruse to get his pretty listener between the sheets, which would have made him as roguish as his weary colleagues feared - but he carried it off, and Rolf Lassgard is evidently an actor of richness and depth.
But as good as The Bridge? I don't think so, but I don't think it's trying to be anything like as ambitious. One of the aspects we've come to expect from this genre is the seamless transition between political and personal. But this was all personal.
This is, basically, Cracker, with some jiggly camera-work giving it an art-house vibe, and the subtitles ensuring we give it the attention all good telly deserves, but seldom receives, in this age of iPads and online shopping. Sebastian Bergman rewards us with a character tale of surprising depth, and the Saturday night 9pm slot is in safe hands, for one more week at least.
Sebastian Bergman in pictures - not your conventional-looking leading man...