Just when you thought some semi-naked snaps of David Beckham meant that you couldn't possibly love him anymore, he goes and does something like this.
After touching down in London town, the first thing Becks did was take his dear old mum Sandra out for some British grub down his local pie and mash shop.
Collective 'ahhh's everyone.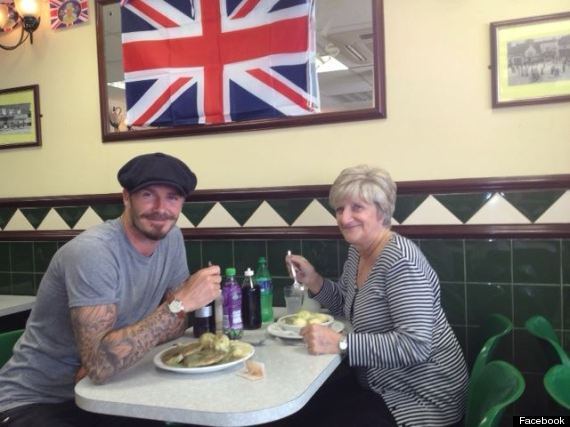 "As I'm sure you would have expected, I had a pie and mash lunch today with my mum. There is nothing better," he wrote posting this snap to his Facebook page.
He then checked in on his Gran, paying her a surprise visit (and just a few of her pensioner pals).
"Great to be back in London. Paid a surprise visit to see my gran," he wrote.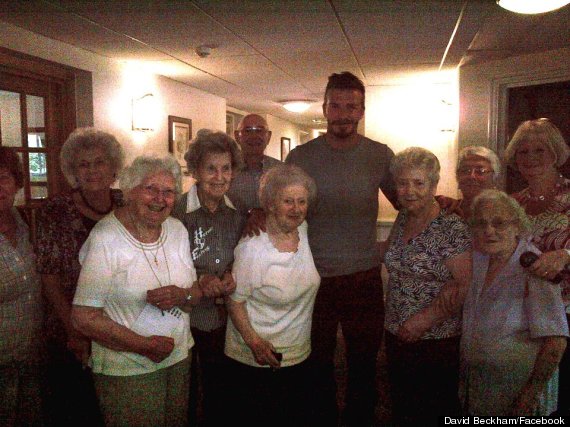 Wonder how many times he got "oh, hasn't he grown?" etc, etc.
David Beckham's Silliest Looks