After Lauren Goodger got all upset about her body in her holiday snaps from Miami, she put herself on a strict regime to ensure there wasn't a repeat episode. So as the pounds have now dropped off, she's ready to show us all her hot new bod ahead of jetting out to Marbella.
The TOWIE star tweeted this picture of herself looking toned and tanned in a pink sports crop top as she enjoyed an early morning workout this morning.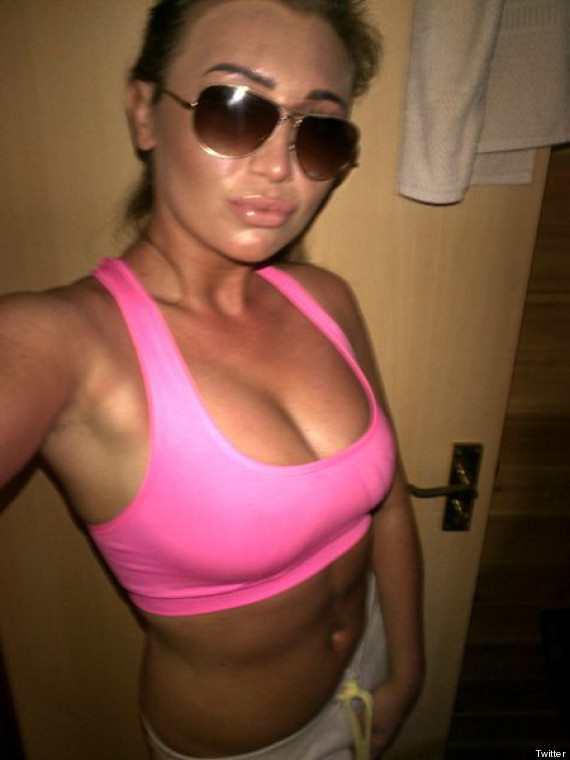 Lauren has been following the Cambridge Weight Loss Plan of low calorie soups, bars and shakes to get in shape, and it has certainly been paying off - those abs have certainly been our inspiration to put down the packet of mid-morning Bourbon creams we were scoffing...
She's soon heading out to the Spanish resort with the rest of The Only Way Is Essex cast to film a summer special of the reality series, where we're sure we'll be seeing much more of Lauren's beach bod.
Lauren recently spoke to Grazia magazine about her weight woes and the comments people had made about her shape.
"It does get you down. I think people forget that I'm a real person with feelings... I'd think I looked alright, then I'd catch sight of a picture of myself... I couldn't relax," she said. "I couldn't even eat because I knew someone would take a picture, then it would be, 'OMG! Lauren stuffs her face.'"
> ENTER OUR COMPETITION TO WIN ONE DIRECTION GOODIES
> IN PICS: THE GLAMOUR WOMEN OF THE YEAR AWARDS 2012