Don't you just hate it when you fall into a slime-covered water tank at an Indian tea estate?
That's what happened to this poor leopard, who had to be rescued by ladder.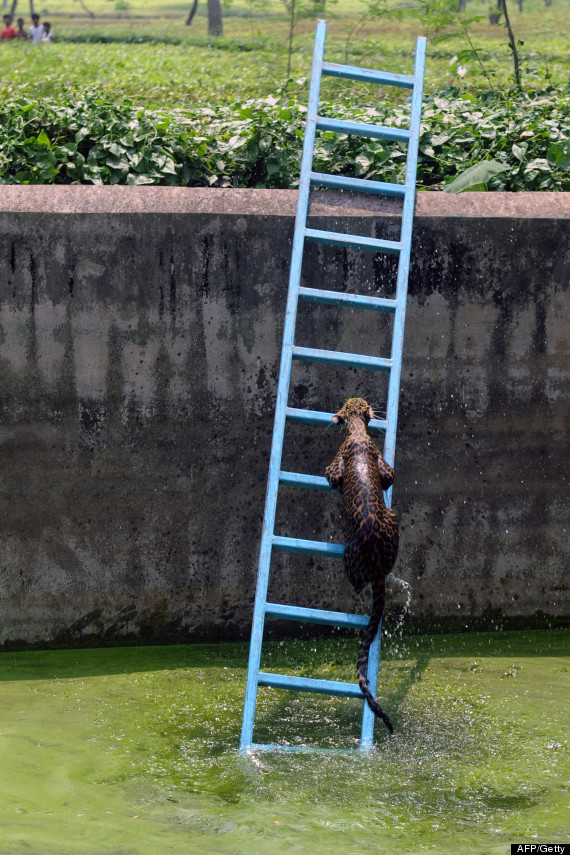 He was helped by officials from the Sukna Forest rescue team at the Mahananda Wildlife sanctuary, in the foot of the Himalayas.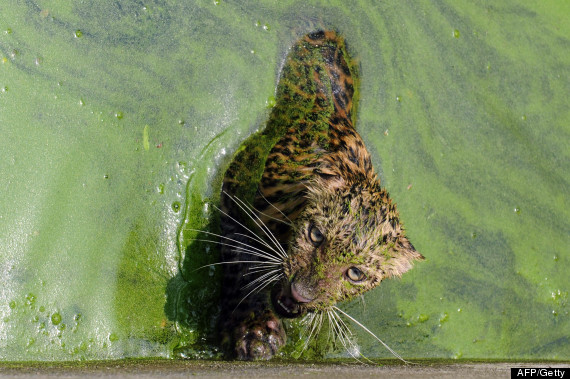 And before you ask: the leopard wasn't just wild. He was livid.