Film actress and director Angelina Jolie was in Westminster on Tuesday evening for the launch of a UK initiative to prevent sexual violence against women in warzones.
The Hollywood star recently directed the film "In the Land of Blood and Honey", a love story set in war-torn Bosnia which depicts the plight of women forced to become sex slaves for members of the Serbian Army.
The film won the award for best foreign language film at this year's Golden Globes, and was screened at the Foreign Office on Tuesday night as part of the launch of the task-force.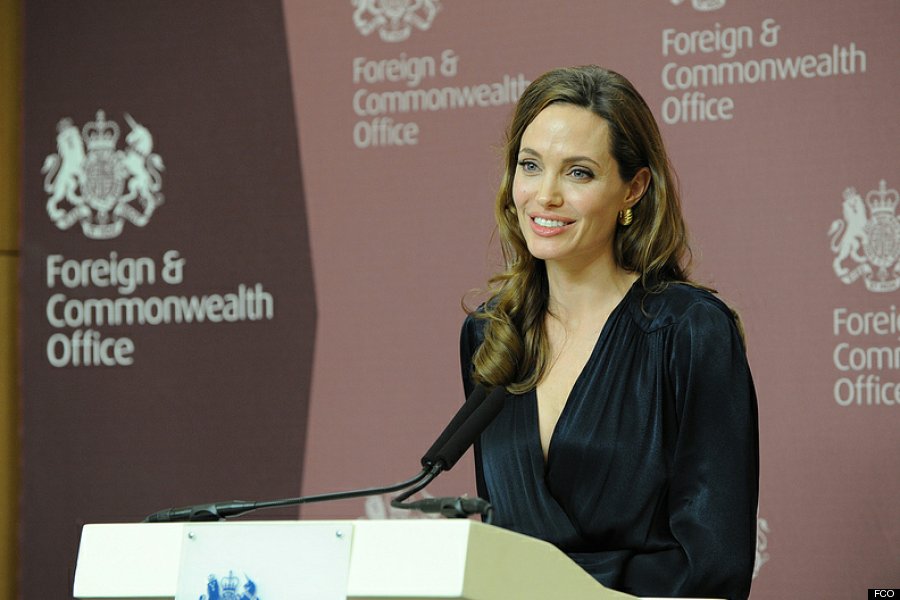 The task-force will see a UK team of experts set up, drawn from various professions including the police, lawyers, psychologists, doctors and forensic experts.
Their main aim will be to help international efforts gather evidence on sexual violence in conflict zones.
On the 1st of January year the UK takes on the presidency of the G8 group of industrialised nations, and plans to use its seven-month leadership to promote practical ways of tackling sexual violence.
According to a report by the charity Tearfund, published last year, as many as half a millon women were sexually assaulted during the Rwandan genocide in 1994. The report added that in Liberia, sexual violence was "recognised weapon of war".
The government is also concerned that sexual violence continues long after conflicts end and the media attention shifts elsewhere. Although the war in Congo officially ended in 2003, rape and sexual violence against women continues - with 8,000 women and girls assaulted in the country in 2010 alone.
Blogging on The Huffington Post on Wednesday, Foreign Secretary William Hague writes: "As of today there have been only around 30 convictions for up to 50,000 rapes committed in Bosnia-Herzegovina. This kind of record sends a clear message to the past and to would-be perpetrators to be: if you commit sexual crimes in conflict you are likely to get away with it.
"As a community of nations we will not succeed in preventing conflict and building sustainable peace unless we give this issue the centrality it deserves; alongside the empowerment and participation of women at every level in all societies."