The SpaceX Dragon capsule has successfully returned to Earth on Thursday after a mission to restock the International Space Station.
The capsule touched down at 11.42am EST, or 4.42pm BST.
Following its landmark launch on 22 May, Space Exploration Technologies Dragon spaceship became the first privately developed space vehicle to dock with the $100bn ISS.
The mission was unmanned, but the capsule delivered 1,000 pounds of clothing, food, computer equipment and student experiments to the ISS.
Once detached from the ISS the capsule fired its steering jets in several bursts, leaving the ISS behind: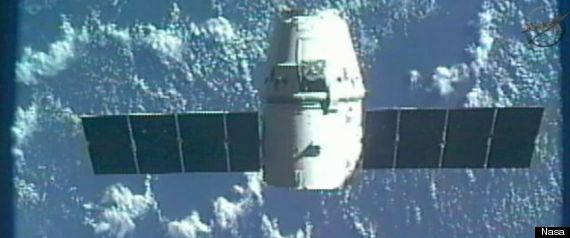 Above: the Dragon pictured after leaving the ISS.
The craft then left orbit and fell to Earth. Splashdown in the Pacific ocean, about 560 miles southwest of Los Angeles according to Reuters, to place slightly earlier than expected.
The mission director said tracking and rescuing the capsule was a challenge, despite several successful tests.
"We've done it once, but it's still a very challenging phase of flight," mission director John Couluris told reporters.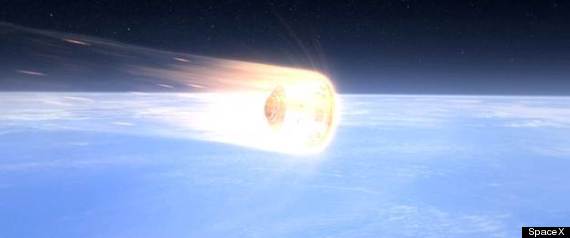 Above: Artists impression of the Dragon's return to Earth.
SpaceX now looks set to secure a 12-flight contract to fly cargo to the ISS, worth about $1.6bn.
The US is currently unable to transport cargo to the orbiting platform because it has not launched its replacement for the space shuttle program.
It is looking to SpaceX and other companies to provide a cheaper alternative.
On Tuesday SpaceX also said it had signed a commercial contract to launch the world's most powerful rocket.
The Falcon Heavy rocket will launch a satellite into orbit on behalf of Intelsat, according to a statement.
PHOTOS: SpaceX's Journey Into History
SpaceX Pictures: Historic Mission