Runners at the Edinburgh marathon were left blushing at the weekend after being handed what at second glance appeared to be a penis-shaped medal.
It might be hard to believe but organisers of the event hadn't relealised that tracing the outline of the EMF (Edinburgh Marathon Festival) would result in a rude silhouette when the medal was reversed.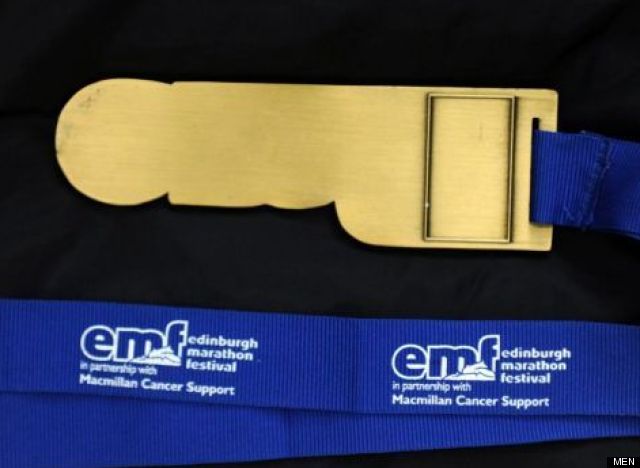 A mammoth cock-up? Or a good giggle?
All 23,000 participants were given the phallic prize, which quickly went viral as participants gave red-face designers a hard time over the cock-up.
One Twitter user said that "everyone who did the marathon was talking about it", with many of the runners posting tweets with the hashtag #penismedal.
Some runners did praise the designer, saying, "whoever got that design through is a legend" and that because of the suggestive shape of the medal they would definitely run the 26-mile marathon next year.
Others rose admirably to the comic challenge, shunning words to post pictures of themselves posing with their medal, in the, ahem, crotch region.
Edinburgh marathon festival director Neil Rigour told Deadline News that despite the design undergoing "detailed measurements" no one had spotted its similarity to male genitalia.
He added: "It is too early to say whether there will be a redesign of a medal for 2013."