Promiscuity, separation and divorce have reached epidemic proportions in the UK, the Bishop of London has warned.
The Rt Rev Richard Chartres also said relationships in British society are more strained, fragile and broken than they were 60 years ago.
In a pamphlet published by the Bible Society to coincide with the Diamond Jubilee, the cleric called on the royal celebrations to be used as an opportunity to "rebalance the scales" and fundamentally reassess modern value systems.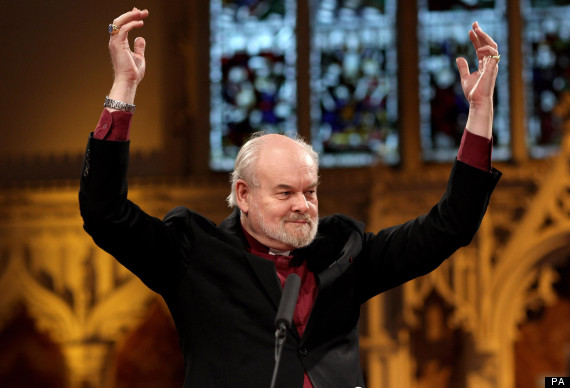 The Bishop of London: 'Relationships are more strained, more fragile, more broken'
Chartres said: "Britain is indeed a better place today materially than ever before, but that material progress has been at the expense of our relationships with one another, our communal life.
"Within families, within communities, within society as a whole, our relationships are more strained, more fragile, more broken than we care to recognise."
The senior Church of England Bishop admitted that increasing wealth and advances in health care over the past six decades meant the UK was "in so many ways" a better place to live. But he pointed to a number of "worrying trends".
"Promiscuity, separation and divorce have reached epidemic proportions in our society," he added.
"Perhaps, then, we shouldn't be surprised that depression and the prescription of anti-depressants has reached a similarly epidemic level.
"Literally millions of children grow up without knowing a stable, loving, secure family life - and that is not to count the hundreds of thousands more who don't even make it out of the womb each year."
He also cited growing crime rates, an increasing prison population, "depressing" levels of youth unemployment and the fact that Britain has "a more unequal society now than at almost any time since the post-war period" as problem issues.
The pamphlet, called "In Jubilee then and now: A big idea for the 21st century", has been sent to all MPs and is being widely distributed.
"As we celebrate the Jubilee of our justly popular monarch, we have an opportunity to ask some wider questions in the spirit of Jubilee, to pause, look back and ask where we are as a nation, and where we are going," Chartres adds.
The cleric said the celebrations should be used to "focus on hope" and "reset" the situation in Britain.
He added: "Contemporary society lacks any credible narrative to release energies for the profound changes which are necessary and to give us a direction of travel.
"We need to go further than a bare recital of economic indicators and embrace a common vision that offers us hope."