He's pulled off a sarong and a mohawk before - so why not a moustache?
David Beckham's facial hair certainly had fans talking when he appeared on screen at the England game on Saturday.
As his former team battled against Belgium, not all eyes were on the ball.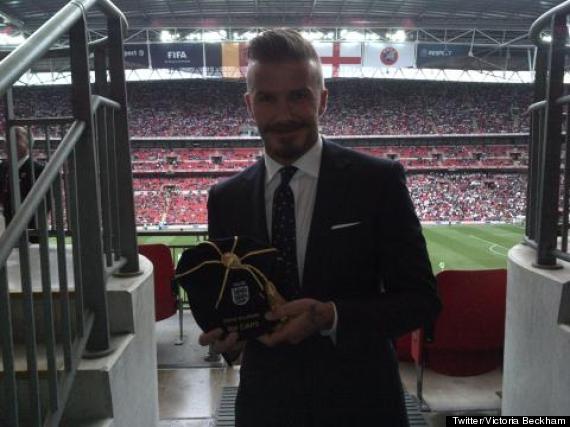 David Beckham's moustache - a global talking point
Following a half-time interview, the footballing legend's name began to trend on twitter - and not all the reactions were positive.
His wife Victoria, who tweeted a pic, however, didn't mention the facial hair.
See below for a selection of the best comments - and let us know what you think.