The battle of the bunting has begun as communities compete to set a new world record for the longest continuous stretch of decoration.
From craft enthusiasts to primary school children and community groups, people have been busy cutting and sewing red, white and blue triangles.
The current world record of 3,427.94m (11,246.5ft) was set in London on May 13 last year.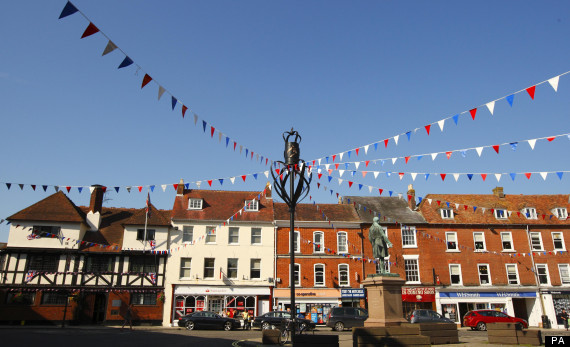 Bunting in Romsey, Hampshire, ahead of the Queen's Diamond Jubilee celebrations this weekend
But this year the Queen's Diamond Jubilee has brought out the competitive side of villagers of Cheddar in Somerset, Randwick in Gloucestershire, and Morchard Bishop in mid Devon, who are all hoping to break that record.
For weeks they have been busy stitching together sections of bunting to create a single string.
The Cheddar Traders Association said it hopes to hang 4,500m (14,764ft) of bunting through the village and up the famous gorge.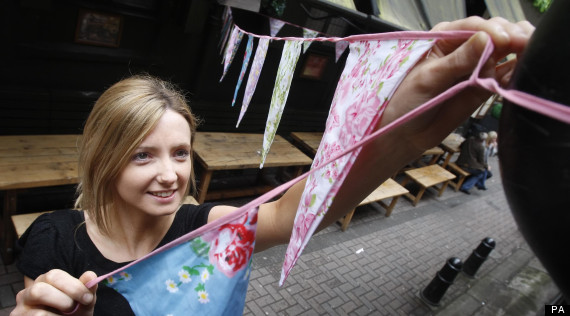 Katie Allan puts up bunting at Sloans Bar and Restaurant in Glasgow
Paul Lacey, chairman of the Cheddar Traders' Association, said: "This has truly been an extraordinary challenge we've set ourselves and it would not have been possible without the support of the entire community.
"We're delighted and extremely proud of what the village is achieving and we hope it will be a fitting way to celebrate the Jubilee."
Meanwhile, residents in Randwick have sewed almost 5,000m (6,404ft) of home-made bunting.
About 35 people have been involved in making 20,000 fabric triangles following a chat in the pub.
Resident Alan Tomlinson told the Citizen he had not expected people to take the idea seriously.
"It seemed to just snowball," he said.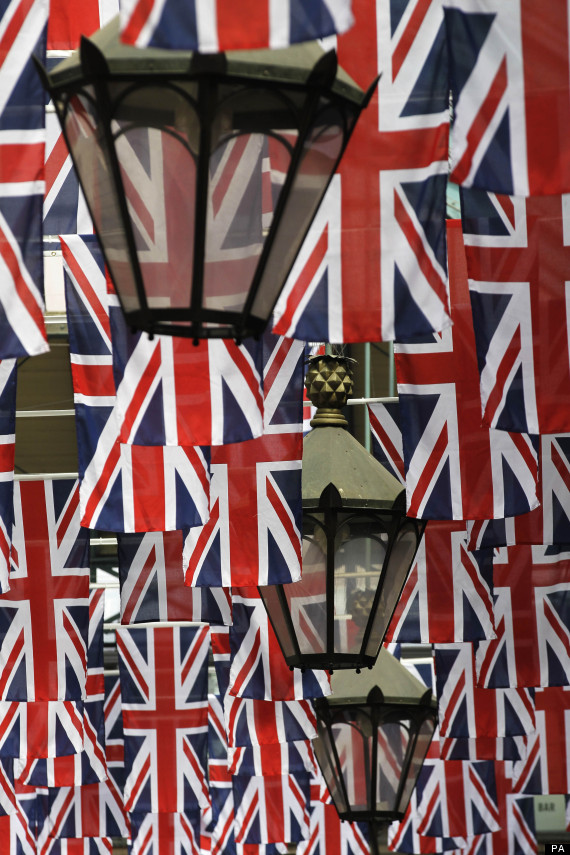 Towns and cities across Britain are trying to break the record
And further south, villagers in Morchard Bishop are also hoping to break the world record this Jubilee weekend.
The idea came from the daughter of Liz Cousins.
"It's been a real community initiative," Ms Cousins told the Express and Echo.
"We decided before we started to try to break a world record but it was a case of deciding what sort of record to break - and bunting seemed like a good idea because we'd be making it anyway.
"It's going to take us the whole weekend to put it all up."