Hosni Mubarak, the former Egyptian President, has been found guilty of complicity to kill protesters during the Arab Spring by a court in Cairo on Saturday morning.
The 84-year-old was sentenced to life imprisonment after a 10 month trial while his sons, Gamal and Alaa were acquitted on corruption charges.
Upon arriving at Torah Prison where he is to serve his sentence, Mubarak suffered a 'health crisis', with Egyptian state television initially reporting that he had suffered a heart attack.
Thousands of security personel were deployed in Cairo after the verdict as joy at Mubarak's sentence soon turned to anger at his sons' acquittal.
Inspired by the popular uprising in Tunisia, Egyptians began nationwide revolts against Mubarak's 30 year dictatorial rule in January of last year.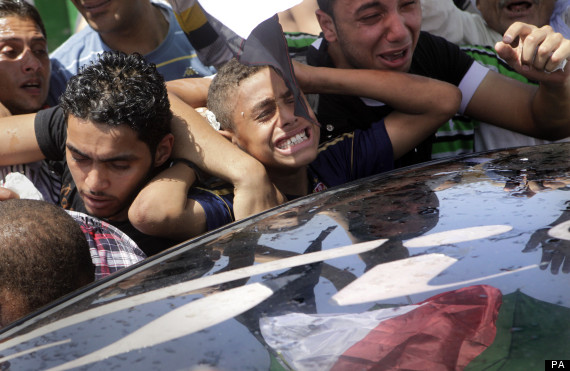 Egyptians react to the news of Mubarak's life sentence
In little over five weeks the protests had escalated with marches of hundreds of thousands of people becoming the norm.
The response from Mubarak's regime was violent and resulted in government troops being ordered to fire on protestors.
It is these orders that Mubarak has been on trial for, facing a possible death sentence.
During the trial, Mubarak appeared in court in a metal cage, looking frail lying on a hospital stretcher.
Mubarak's sons, Gamal and Alaa, were also on trial for corruption charges but were acquitted.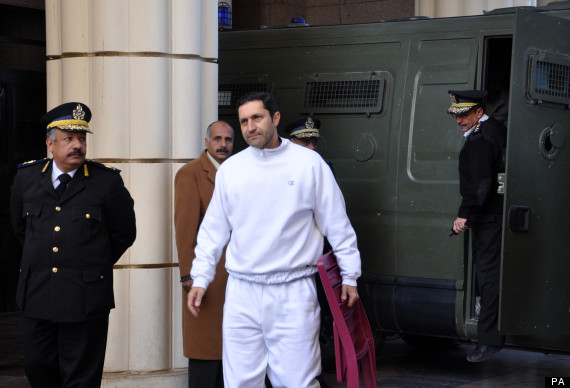 Alaa Mubarak attending court
Former Interior Minister, Habib al-Adly, was found guilty on the same charge as Mubarak and also received a life sentence.
There was violence in the courtroom following the reading of the verdict as supporters of Mubarak scuffled with those opposed to the former dictator.
The verdict has been keenly anticipated but there were concerns that it could inflame tensions in the country.
The reaction to the verdict across Egypt has mostly been one of delight but also dismay that his sons, who are deeply unpopular, appear to have gotten away unpunished.
An FCO spokesperson said of Mubarak's sentence: "Egyptians understandably wish to establish responsibility for the killings of unarmed protestors during the revolution in Egypt, to end the culture of impunity and to strengthen the rule of law. We will continue to follow this process closely".