Premier League footballer Joey Barton says he was "sucker punched" in the head during a fight outside a nightclub.
The controversial Queens Park Rangers midfielder, 29, was involved in an early-hours altercation with two men while on a night out with his girlfriend in Liverpool city centre.
Barton, who has become well-known for his opinionated Twitter outbursts, confirmed the attack, which happened outside Garlands nightclub.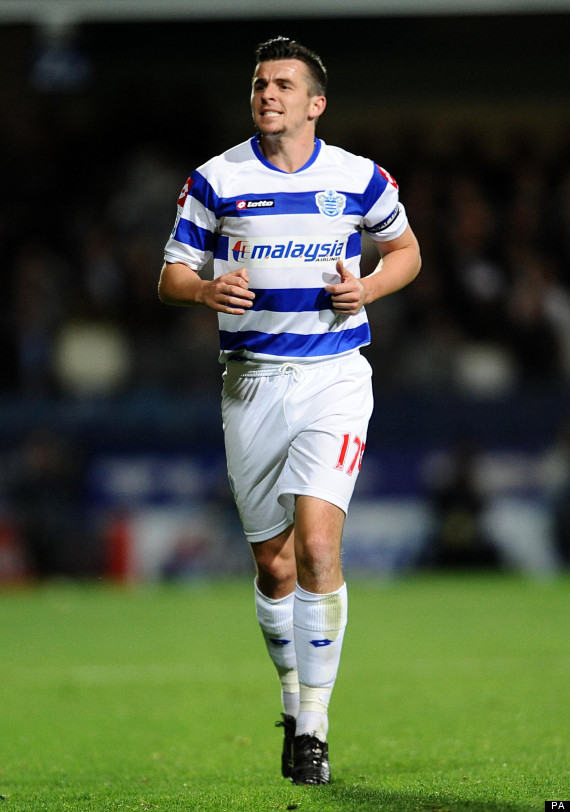 Barton was involved in an altercation with two men
He tweeted: "I got sucker punched in the back of the head.
"Not injured as reported just a small bruise on rear of head/ear.
"I've had worse. Life goes on! Thanks for the concern. Have a good day people."
Later he tweeted: "Not planning on pressing charges as it's not that serious. The police have also got better things to do with their time.
"Can I just say a public thanks to the police last night as they were and have been today brilliant."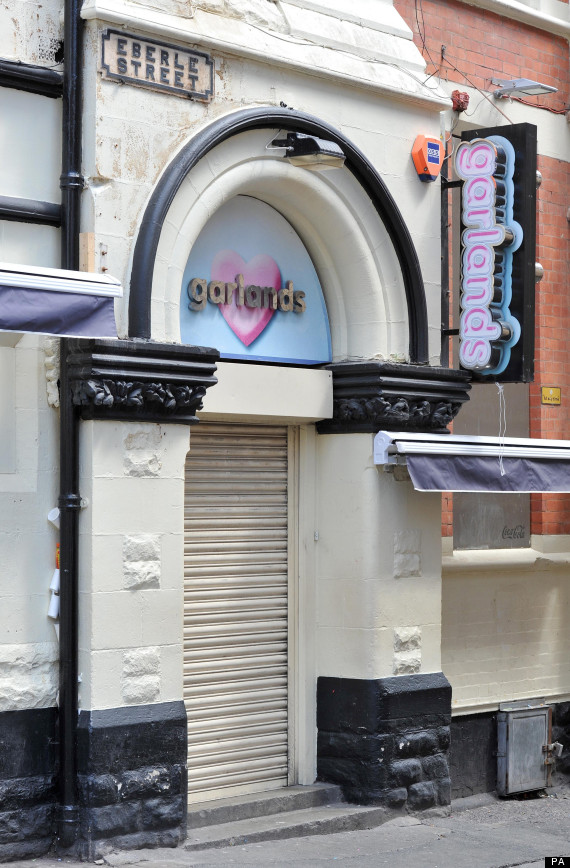 Scuffle: The incident took place outside Garlands nightclub in Liverpool
A picture of the incident, apparently showing a shirtless Barton being held back by police and a woman, appeared on the site earlier.
The Liverpool-born footballer is under investigation by QPR after he was given a 12-match ban by the Football Association.
SEE ALSO:
Joey Barton Punched In Face Outside Garlands Nightclub
He was banned by English football's governing body after being sent off during QPR's defeat at Manchester City on the final day of Premier League season.
During the match, he elbowed one Manchester City player, kicked out at a second and attempted to headbutt a third.
In a statement, QPR spokesman Ian Taylor said: "Barton was on his way home from a night out with his girlfriend when two men sang offensive chants and then proceeded to hit the QPR midfielder."
Merseyside Police said two 21-year-old men from the Old Swan area of Liverpool were arrested on suspicion of a public order offence and were being held in police custody.
A spokeswoman for the force said: "Police were called to Eberle Street in Liverpool city centre at 5.30am this morning following reports of an altercation.
"On arrival, officers found a 29-year-old man who had sustained injuries to his face. The man left the scene voluntarily."
News of the fight was widely commented on by Twitter users, with the words Joey Barton and Garlands trending throughout the day.
@JoshGore_11, who claimed to have been at the scene, said Barton had "looked in a bad way" after the fight.
Barton has a long history of controversy, both on and off the pitch.
In 2008, he was given a six-month jail term after admitting assault and affray during an incident in Liverpool.
Comments have been closed for legal reasons.