What is it with these celeb types and their inability to go away on holiday and resist the temptation to take pics of themselves in their bikinis and upload them to Twitter?
It's just as well we love Abbey Clancy so much or we'd be tweeting her to jog on. She's becoming a serial offender at this kind of thing.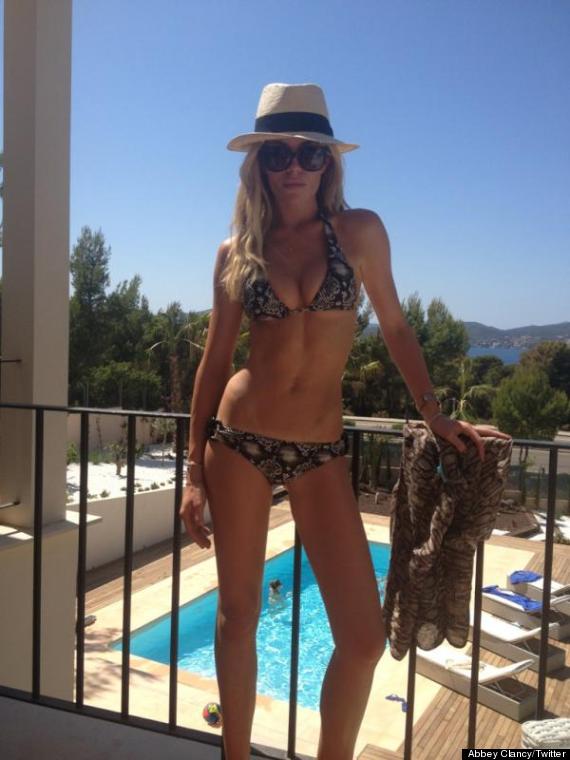 And to be fair, we'd be semi-naked and taking snaps of ourselves pretty much 24/7 if we had a bod like hers.
The model posted this pic of her posing on her sun-drenched balcony as well as one of hubby Peter Crouch jumping into their pool.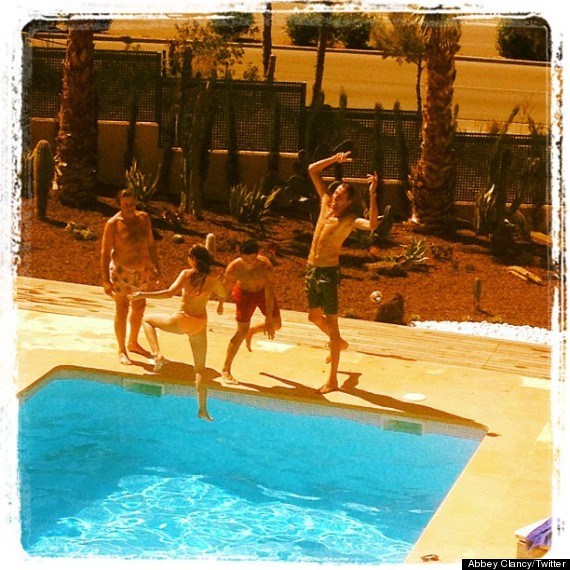 Meanwhile, we're back in the office after a fun-filled four days off. And it's raining.
Yeah, thanks for that Abs.
> IN PICS: CELEB BEACH BABES