In a bid to help improve eating habits among America's children, The Walt Disney Company will become the first major media company to ban ads for junk food on its television channels, radio stations and websites, reports the Associated Press.
From 2015, all food and drink products advertised, sponsored, or promoted on Disney Channel, Disney XD, Disney Junior, Radio Disney, and Disney-owned online destinations oriented to families with younger children will be required to meet Disney's nutrition guidelines. Products such as Capri Sun juice and Oscar Mayer Lunchables won't be advertised due to their high levels of sugar and sodium respectively.
Any cereal with 10 grams or more of sugar per serving will also off the air - and a full meal can't be more than 600 calories, reports AP.
Malcolm Clark of the Children's Food Campaign told Huffpost Lifestyle that the proposal demonstrated how government intervention can help encourage change.
"Disney's action is a response to Mayor Bloomberg's proposal to limit portion sizes of sugary drinks in New York. The food industry is not capable of doing this on its own - it needs government to make that first step," he says.
The Children's Food Campaign is calling for advertising regulation to become more comprehensive, in order to prevent children from seeing adverts for foods that are high in fat, salt and sugar.
At the Disney press conference, Michelle Obama said: "As parents, we know that whatever is on TV is what our kids are going to want. "
"I remember... going to the grocery store with the kids, and the minute you walk down the aisle the kids are singing some jingle, or they're pulling on your leg begging you, pleading you for whatever they saw on TV. And as a mom, I know how that makes it even harder for us to keep our kids healthy." The First Lady has championed such healthy-living issues since launching the Let's Move! initiative and specifically called upon the business community to innovate changes in advertising to marketing healthy foods and habits to children.
Michelle Obama said: "Our kids see an estimated $1.6 billion a year worth of food and beverage marketing, and many of those ads are for foods that are high in calories and sugar but low in nutrition.
"So our kids are constantly bombarded with sophisticated messages designed to sell them foods that simply aren't good for them. And let me tell you, we know it works, right?"
Dietician Azmina Govindji told Huffpost Lifestyle that she welcomes the move.
"Current measures don't seem to be having a significant effect on reducing rates of childhood obesity.
"We are all influenced by persuasive advertising, so ensuring that healthier brands are promoted will hopefully have two knock-on effects: children will demand those healthier foods since they are more familiar with them, and the food industry will invest in researach to create healthier products that make the cut. Good news all round."
According to NHS statistics, one in three children are overweight or obese in the UK.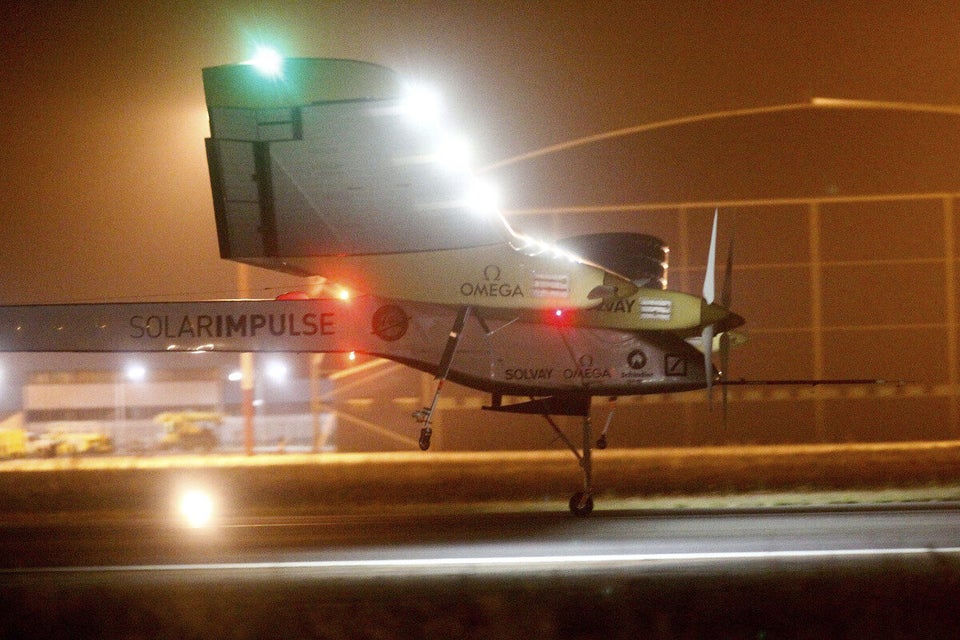 Pictures Of The Day: 6 June 2012