Who'd have thought it? Jedward - those tall-haired twins from The X Factor - have ended up stars after all, having been chosen to carry to Olympic torch through Dublin.
No, seriously. We kid you not.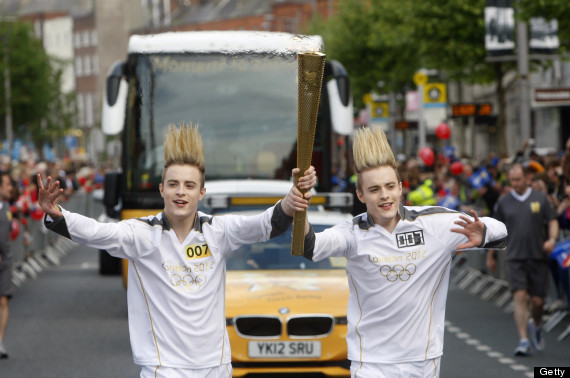 N.B. The torch is in the centre, Jedward's hairdos are on the left on the right. Don't worry, we had to look closely too...
Seems as though they've proved Syco wrong, who doubted their star quality from the beginning. Louis Walsh on the other hand had faith in the boys and is now their manager.
The twins have racked up a pretty impressive CV so far having released two albums, appeared on Celebrity Big Brother and represented Ireland in the Eurovision twice.