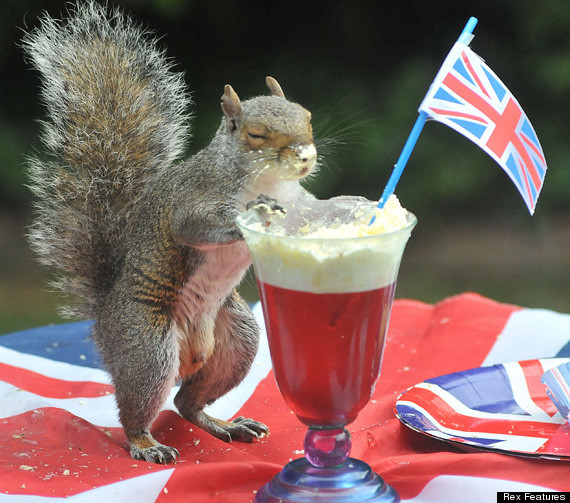 So the weather may have been a little unforgiving, and the traffic in central London a bit of a nightmare, but that didn't stop well wishers up and down the country having a grand ol' time in honour of her majesty - including this inquisitive squirrel here.
Sneaking his way onto a Union Jack-adorned garden table, he decided to try some of the trifle that was laying out there - and from the looks of things, he really rather enjoyed it, getting cream on his nose, claws and whiskers.
Of course, this isn't the only snap of the cheeky chap the trifle's owner took, and for more pics of the rascally rodent, take a look at our little gallery below...