The number of people who have contracted Legionnaires' disease is expected to continue rising until the weekend following a deadly outbreak in Edinburgh.
One man has died and 15 other people are in a critical condition in hospital. A further 15 suspected cases are being investigated.
Dr Duncan McCormick, consultant in public medicine and chairman of the incident management team at NHS Lothian, warned that it takes up to two weeks for the disease to show significant symptoms.
"The incubation period of Legionnaires' disease is between two and 14 days but the average is five or six days, so we're expecting to have more cases over the next few days," he told BBC Radio Scotland.
Symptoms include mild headaches, muscle pain, fever, a persistent cough and sometimes vomiting and diarrhoea. About half of those who contract the disease will also experience changes to their mental state, such as confusion. For more information on Legionnaires disease and its causes, click here.
The exact source of the outbreak is still unknown, however a number of water cooling towers in the city have been chemically treated and tests continue to be carried out.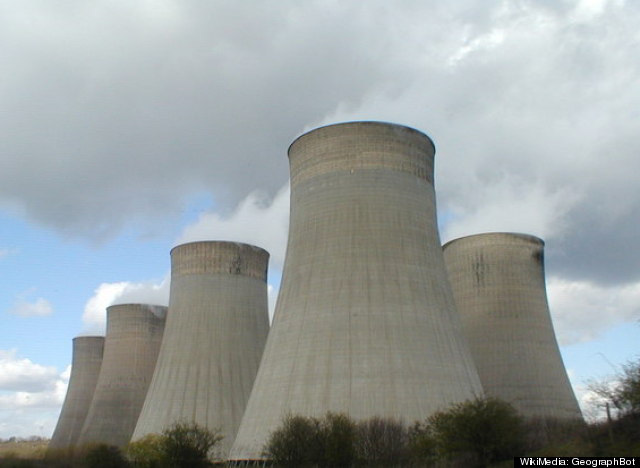 Water cooling towers are thought to be responsible for the outbreak
Speaking on the Good Morning Scotland programme, Dr McCormick said: "If our action has been correct, we hope to have removed the source though our shock treatment of these cooling towers. So we would hope that by the weekend, five or six days after the treatment, we will start to see a decline in cases.
"I think the peak will be about the weekend and then the decline will be after that."
NHS Lothian has confirmed that the patient who died was in his 50s and had other health conditions. He was being being treated at the Royal Infirmary of Edinburgh.
Thirteen men and two women aged between 33 and 74 with the disease are in a critical condition and are being treated in intensive care in hospitals in the Lothian area.
One man has recovered and has been discharged.
A further 10 men and five women are being treated in hospitals but their illness has not yet been confirmed.
The majority of confirmed cases are linked geographically to the Dalry, Gorgie and Saughton areas in the south-west of the Scottish capital.
Ms Sturgeon told BBC Radio Scotland: "This is a significant outbreak. It's obviously of considerable concern."
She will chair a meeting of the Scottish Government's Resilience Committee this morning, where she will be updated on the situation and on efforts to identify the source.
The health board and others are "taking all appropriate steps to manage the situation", she added.
"The strong working assumption at this stage is that the source will be industrial cooling towers in the south-west of the city and these towers have already been chemically treated, so the hope is the source has already been stopped."