The remains of high street chain Clinton Cards have been sold to US-based American Greetings in a deal saving 397 stores and preserving 4,500 jobs, administrator Zolfo Cooper said on Thursday.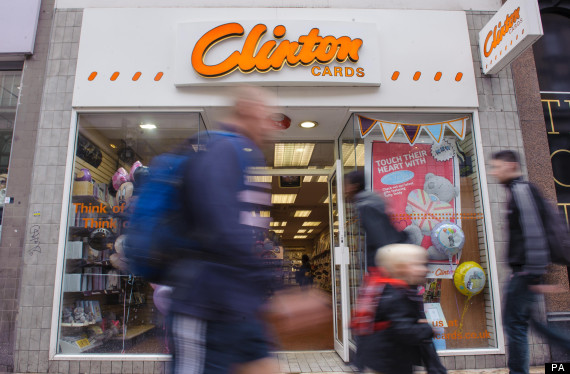 Ohio-based American Greetings, which has been one of Clinton's biggest suppliers, will take on the brands and assets of the retailer, which collapsed into administration a month ago.
Zolfo Cooper, the administrator, has already announced the closure of around 350 stores, costing the jobs of nearly 3,000 full- and part-time staff.
American Greetings placed itself in pole position to buy the chain after it snapped up Clinton's £35 million bank debt, making it a preferential creditor and giving it a strong position in sale talks.
The US company's UK Greetings operation, which is based in Dewsbury, West Yorkshire, has the brands Camden Graphics, Hanson White, Forget Me Not and Xpressions and supplies outlets including major supermarkets.
The final number of stores acquired will be dependent on negotiations with landlords at each location.
Its chief executive Zev Weiss said: "We are pleased to welcome these stores, the Clinton Cards brand, and the approximately 4,500 employees as members of the American Greetings family.
"We believe that properly managed, and with the appropriate capital structure, Clinton Cards can be both an important and profitable retailer in the speciality channel of distribution over the long term."
Barry Gross, Commercial Real Estate Partner at Berwin Leighton Paisner, questioned how the deal will affect the high street, however.
"Specialist retailers are very exposed to competition from both the internet and larger mixed-retailers such as big-name supermarkets. It will be interesting to see the locations in which American Greetings decided to acquire stores; will they be mainly based in shopping centres or on the high street?"
Gross added that: "This is the approach we have seen previously in the case of Blacks Leisure, for example, with initial high numbers of stores supposedly being acquired but with further closures coming."