A statue of Polish footballing legend Kazimierz Deyna has been unveiled in Warsaw ahead of the European Championship.
Deyna is one of Poland's most decorated footballers, having won 97 caps and scored 41 goals for the white and reds whilst he was a lieutenant in the Polish army.
A gold medal winner at the 1972 Munich Olympics (and top scorer with nine goals), he was also part of the third-placed Poland team at the 1974 World Cup in West Germany, before winning the silver medal with the national side at the 1976 Olympics.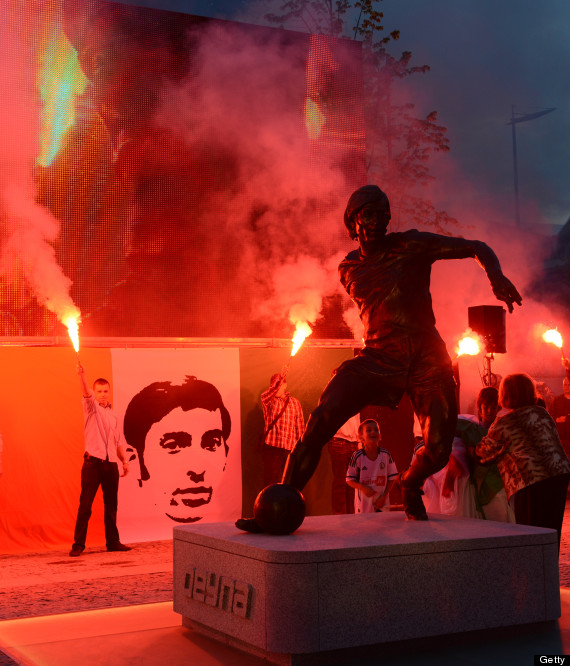 It was in 1974 that he was ranked third in the European Footballer of the Year list, behind Dutch great Johann Cruyff and West Germany captain Franz Beckenbauer.
A Legia Warsaw icon, he scored almost 200 goals in nearly 500 games before he embarked on a three-year, injury-strewn stint at Manchester City. The deal cost City around £100,000, comprising machinery, tools and some cash in US dollars, and that was after the Polish army agreed to demobilise Deyna.
He died in a car accident in San Diego, California, aged just 41 in September 1989.