Gisele Bündchen is pregnant with her second child, according to reports.
A source has told Us magazine that the Brazilian supermodel and her American footballer hubby Tom Brady are expecting their second child at the end of the year.
"Yes, she is pregnant," the source told the magazine. "They are really happy." Gisele at Rio de Janeiro airport yesterday
The couple - who wed in April 2009 - already have a two-year-old son, Benjamin. Tom also has another son, Jack, with his ex-girlfriend Bridget Moynahan.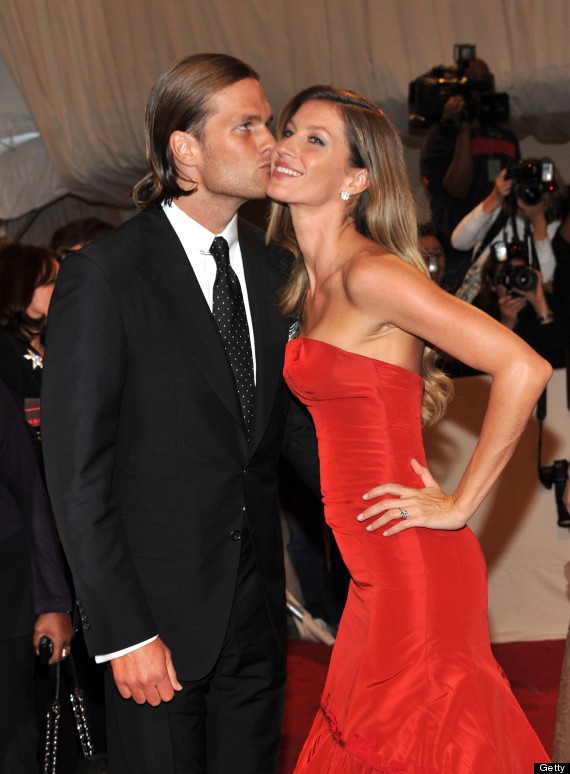 Gisele and her husband Tom Brady
Despite reportedly being three months pregnant, the 31-year-old stunner showed no signs of a mini bump as she arrived at Rio de Janeiro airport to catch a flight yesterday.
If the rumours are true, she'll no doubt be hoping this pregnancy and birth is as easy as her first. She told a Brazilian TV channel that her first birth 'didn't hurt in the slightest'.
Yeah, right.