These are the incredible weather snaps captured by a Briton who was afraid of thunder and lightning - before dedicating his life to chasing storms.
James Menzies, 31, grew up in sleepy Guildford, Surrey - but ditched village life to take up a job chasing some of Mother Nature's deadliest storms.
He now spends most days hurtling around Tornado Alley in the midwestern USA in search of the catastrophic twisters, cyclones and lightning storms.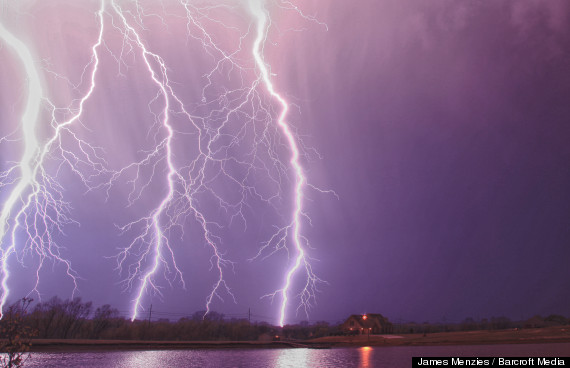 Electric: James captured dramatic images in 'Tornado Alley'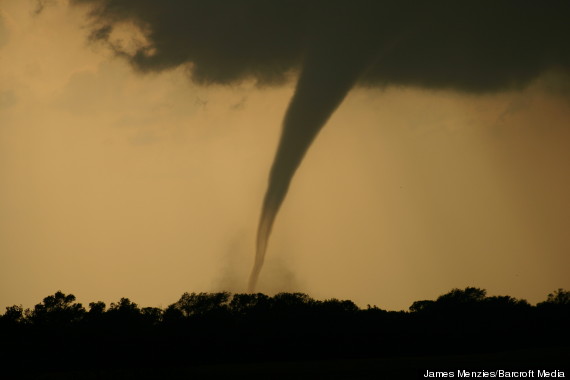 Eye of the storm: The incredible images are a far cry from sleep Guildford where James grew up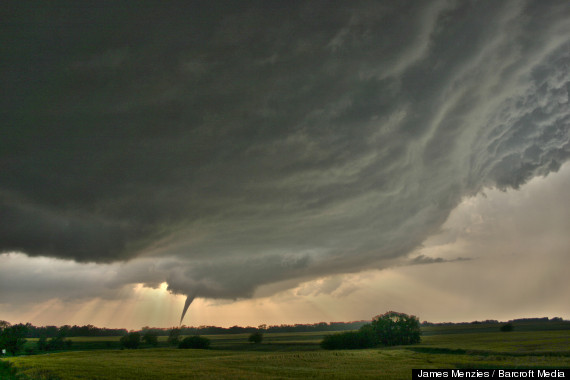 Dark clouds: The dramatic photographs show what happens when nature turns bad
James, who has chased storms since the tender age of 13, upped sticks to study Meteorology in 1998 at Oklahoma University.
And after graduating and struggling to find work in the UK, he made the drastic switch to Norman, Oklahoma - where more than 3,000 tornadoes strike every year.