Bieber fever descended on London last night as 300 girls broke into ITV's studios to catch a glimpse of the young hearthrob.
The star was in town to record comedian Alan Carr's Summer Spectacular but chaos soon descended. "It was genuinely scary," a source told The Sun. "They're only teenage girls but they were hysterical and had just one thought on their minds — to see Justin Bieber. It was pandemonium." Beliebers. Don't mess.
Three beefy security guards chased the mob away, leaving the Believe singer able to get on with the show.
Of course, that's not to say that Bieber is able to look after himself, over the last few months the Baby singer has started to show his darker side.
In recent months Bieber has scrapped with an unwanted photographer on a trip to the cinema with girlfriend Selena Gomez, knocked a camera out of a fan's hands at Heathrow airport and just yesterday was spotted wearing a creepy skeleton bandana over his mouth.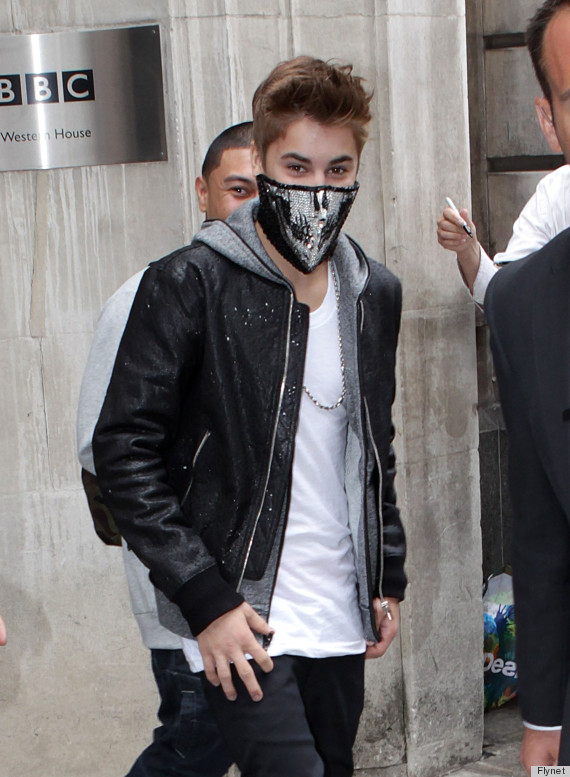 Badass.