A motorist who killed a six-year-old boy in a hit-and-run incident while driving at almost twice the speed limit was today jailed for five years and three months.
Peter Renshaw, 22, struck and killed Owen Wightman, who was crossing a road near his home in Wakefield, West Yorkshire, on June 18 last year.
Renshaw admitted causing death by dangerous driving and failing to stop at the scene of an accident and failing to report an accident.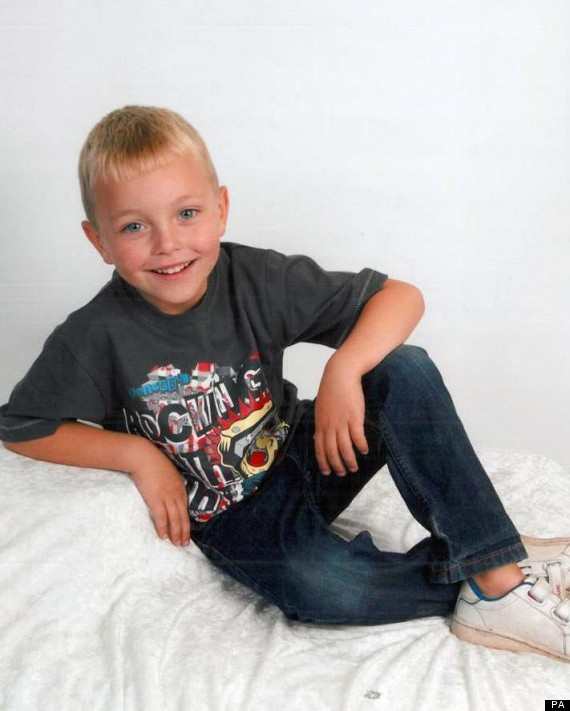 Owen was killed by a hit-and-run driver when he was just six years old
Leeds Crown Court has heard the defendant barely slowed down after the collision and, despite stopping shortly after to check damage to his car, took three days to turn himself in to West Yorkshire Police.
He told officers at the time he had no idea he had collided with a pedestrian and thought he may have hit a pothole.
The court heard how Owen was struck by Renshaw's Fiat Seicento car while out playing with a friend on Fishpond Lane, Kettlethorpe, Wakefield.
The court was told the speed of the Fiat in the 30mph limit was 57mph and Owen was carried 75ft (23 metres) down the road by the impact, which one witness said sounded like a gunshot.
Owen was hit a glancing blow by the car and was struck by the front of the vehicle before being pushed onto the bonnet, the court was told.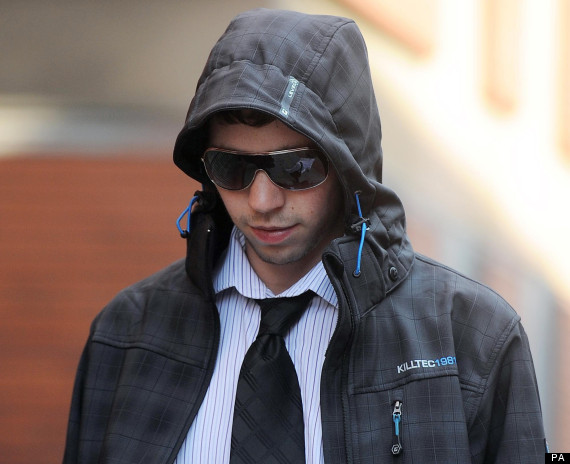 Peter Renshaw said he thought he had hit a pothole
Judge Geoffrey Marson, QC, said Owen was a much-loved boy whose death had devastated the family.
He said: "He had his whole life in front of him. From what I have read...he was a vibrant, happy child."
He said he was loved by his family, adding: " That day in June last year has devastated their lives. Life will never be the same for them again.
"The death of a child is every parent's worst nightmare."
He told Renshaw there were aggravating features to the case, in particular his failure to stop at the scene.
The judge said as he fled the accident he was described as "tanking on".
"This gave no thought to the additional anguish to Owen's family and you knew you had hit someone," he said.
He said Renshaw had shown a "certain amount of remorse" but said it was difficult to accept his submission to police that he thought he was travelling within the speed limit.
He said he also rejected his assertion that he had briefly walked back down the road after the collision.
"I entirely reject that last assertion. If you had walked back down the road you would have seen something," he told him.
He said Renshaw, who had completed his second year at university when the collision happened, would be affected by the tragedy for the rest of his life, but added: "I have no doubt Owen's family will say at least you will have a life to come back to."
The judge banned him from driving for six years and his licence was endorsed.
Owen's mother Joanne Wightman spoke of her heartbreak in a victim personal statement, briefly summarised for the court.
In it she spoke of her "inquisitive baby" who was quick to learn.
Speaking about the day of the accident, she said: "As I got to where Owen was I could see he was laid on the floor his head towards the kerb edge of the grass verge, there were people around him, they appeared to be working on him as if they were doing CPR (cardiopulmonary resuscitation).
"I could see it was Owen, I wanted to get to my baby, to cuddle him and make him well, but my legs were weak. As much as I tried to make my way to him I couldn't get any closer to my son."
"Since this terrible tragedy I have struggled to make sense of what had happened. I have an empty space in my life which was once filled by my baby boy, like a jigsaw with a piece missing.
"I struggle to make sense of what has happened. I still believe he is at school and he will be coming home at 3pm but then he doesn't.
"The pain and grief has not subsided and although I know they say time is a great healer, I can say that time will not heal my wounds, it will not make me forget.
"I will always remember Owen. It will always hurt that his life was ripped from this world so early."