Is it a sign of strength or desperation?
Just as Simon Cowell nicked the BBC's Strictly princess Alesha Dixon, now BBC bosses are planning to poach Gary Barlow from underneath Simon Cowell's nose in a bid to boost the ratings for the second series of The Voice.
Viewers of the talent show switched off in their droves just weeks into its debut run after the production and the judges failed to keep audiences entertained.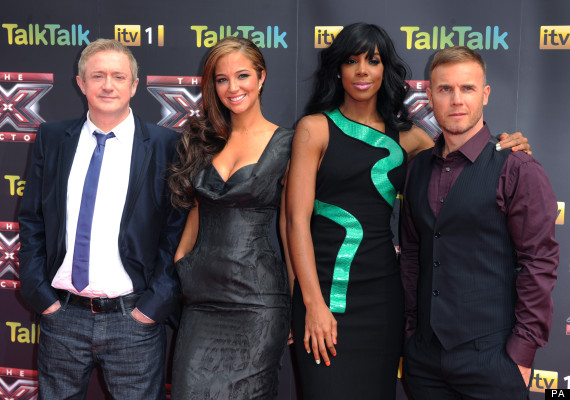 Gary has proved a hit with the X Factor audiences
The BBC paid a huge £22m for rights to the Dutch format, so are unlikely to want to axe the series after one season - but desperately need to entice viewers to tune in.
And according to The Mirror, Gary Barlow is the man to do it.
After working with network bosses to air his Diamond Jubilee Concert, which was a great success, producers are convinced Gary can turn around the show's fortunes.
MORE: 'I Was Lost As A Musician' Barlow Reveals
A source tells the newspaper: "Gary's proven to be a ratings banker for the BBC.
"We would love to do more TV with him and he has completely free range with us in terms of projects and is not ordered around by someone like Simon Cowell.
"His label Universal works with The Voice and they see him as someone who could turn the show around.
"He might be doing The X Factor now, but we'll be talking to him and a dream option would be to have him signed by the end of the year."
It is believed all four original judges - Sir Tom Jones, will.i.am, Jessie J, and Danny O'Donoghue - will be axed to make way for fresh famous faces.
An insider previously told The Mirror: "It seems unlikely any of the current coaches will be back. The viewers haven't connected strongly enough with them.
"The show got off to a fantastic start, but the fans got bored of the same ultra-positive and unbelievably nice comments every week, and viewing figures tumbled."
The Voice finalists in action...