Welcome back to today's instalment of Katy Perry Watch!
Just a day after she was spotted out at a London gig with her on/off boyf Robert Ackroyd, the purple-haired popster has now been snapped on a dinner date with him in Hackney. Yep, they're definitely looking more 'on' than 'off' at the moment.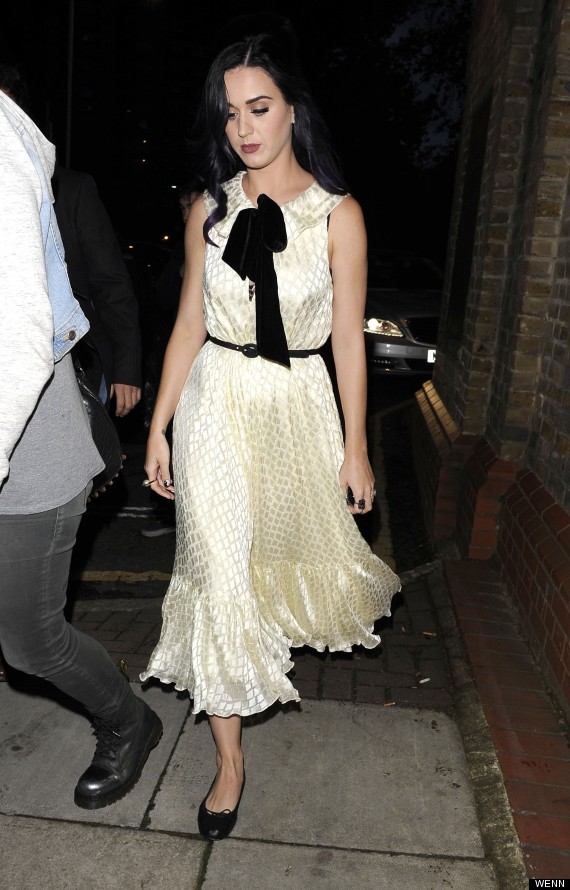 After dinner, Katy and the Florence + The Machine guitarist headed off to watch a band at Wilton's Music Hall.
The California Girl looked quite the east London scenester with her purple dip dye hair and vintage-style flowing dress.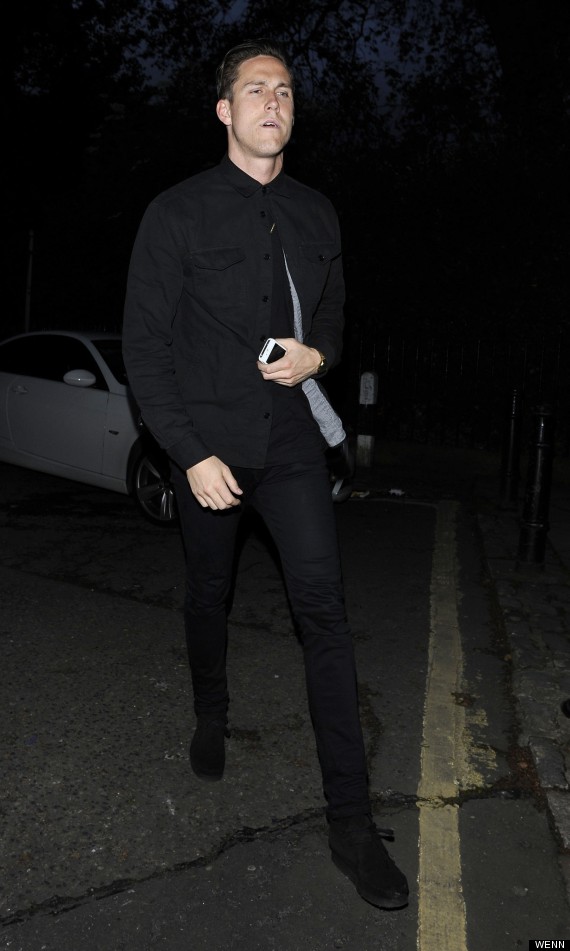 "Alright Katy, wait for me!"
Ackroyd isn't the only musician she's been getting friendly with. She also made an appearance on The Graham Norton Show and got on like a house on fire with fellow guest Cheryl Cole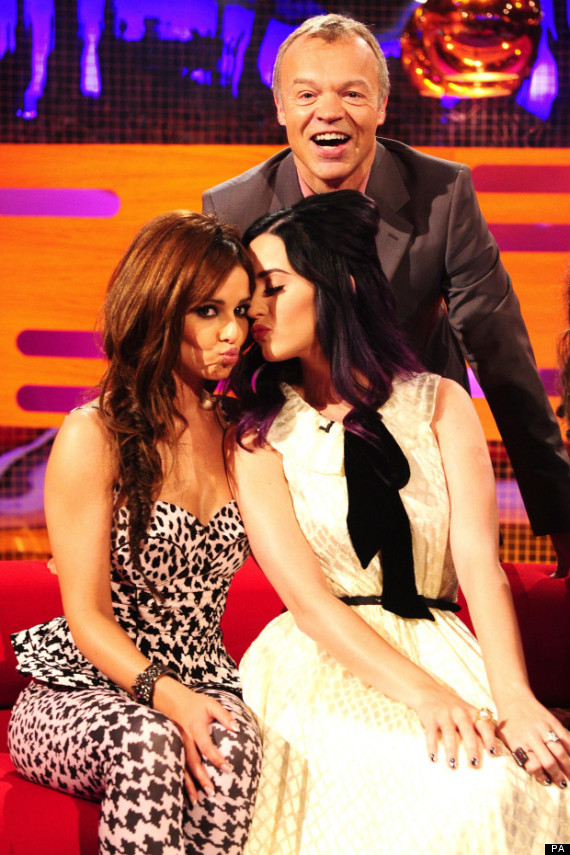 "I kissed a girl and I liked it"
Katy was on the show to promote her new film Katy Perry: Part Of Me 3D. Chez and Kez shared the sofa with Geordie comedian Ross Noble - leaving it California 1, Newcastle 2.
Perry later tweeted: "Twitter contest. Pick a Geordie to follow on twitter: @realrossnoble or @cherylcole go with your heart. Not just cause Cheryl's prettier."
Chez returned the Twitter love by posting: "I love @katyperry ‪#thatisall‬"
Aww. See the lovely ladies' relationship blossom below...
Cheryl Cole and Katy Perry on The Graham Norton Show