Yep, it looks like Kylie Minogue and her boyfriend Andres definitely got that memo about summer being cancelled in the UK.
The pop princess and her model squeeze were spotted fighting through the wind and rain as they arrived at London's Heathrow airport destined for sunnier climes. In fact, we're surprised ickle Kylie - who kept it casual in grey jeans, biker boots and layers (yep, she definitely got that memo) - didn't just get blown away in those gusts. We're even more surprised she managed to keep that hat on her head.
Let's hope wherever the pop princess is off to she can at least get a bit of privacy. In an interview in today's Guardian she talks of just how much things have changed with the paparazzi since she started her career 25 years ago. "For 25 years I've been putting those inverted commas around Kylie," she said. "It's a weird thing, the world we live in now, where everyone has a cameraphone.
"When I started, there was something almost romantic about the notion of paparazzi. I mean, it wasn't, they were still chasing you down the road. But that guy had to put film in his camera and work out whether it was worth pressing the button to take the shot, otherwise he's got to stop and change the film.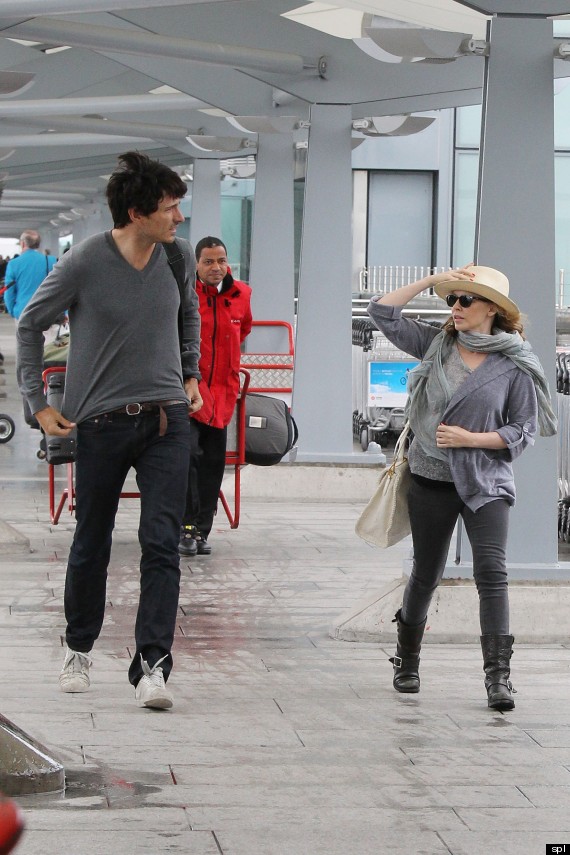 "So it was like this age of innocence. Whereas now, the cameras are everywhere.
"So if I'm at home in sweatpants, looking like a total dag, and I step outside? You don't even know where the cameras are any more."
> IN PICS: WHO JOINED KYLIE AT THIS YEAR'S GLAMOUR AWARDS?