In a year without the massive tent-pole festivity that is Glastonbury, how have things changed?
"I think everyone thought Glastonbury not being here would mean other people go to other festivals, but I don't think that has happened," says Rob Da Bank, Radio1 DJ and founder of Bestival and Camp Bestival.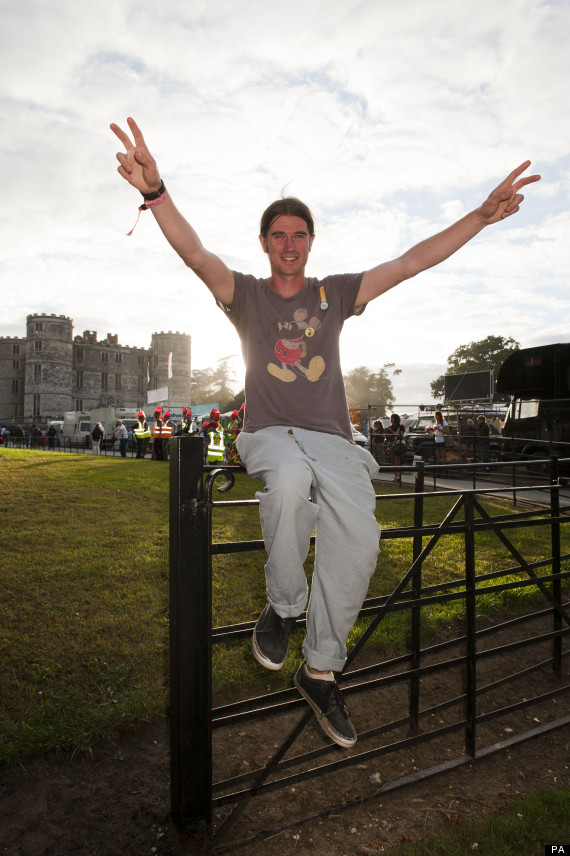 Rob Da Bank is hoping festival season this year will get a second wind
As the man in charge of Bestival, one of the most popular music festivals in the UK, you'd think Da Bank would be happy to see the kingpin of the UK festival season have a one-year hiatus, but he explains: "Glastonbury creates this sort of real buzz to the start of the festival season. I think it's still there to an extent but I think the media are more keen on the story that two or three festivals have cancelled...
"Glastonbury makes a very positive story to the start of the season, it's the reason that most of us are doing it. I miss it anyway because it's my birthday weekend and I like going there and hanging out."
And it's not just the absence of Glastonbury that he thinks has subdued the summer music festival mood, Da Bank also says he'll be glad when the Olympics is over, hinting that perhaps that has overshadowed a lot of the usual excitement.
Despite this, Bestival, which is now in its ninth year, is on track to sell out like last year, as is it's younger sister Camp Bestival, which he describes as the place "to get the kids ready for when they're old enough to go to Bestival".
"I'm really pleased. I can definitely see how some people are struggling, I'm not so blasé to say it won't affect us... It's definitely a tense year for finances," says Da Bank.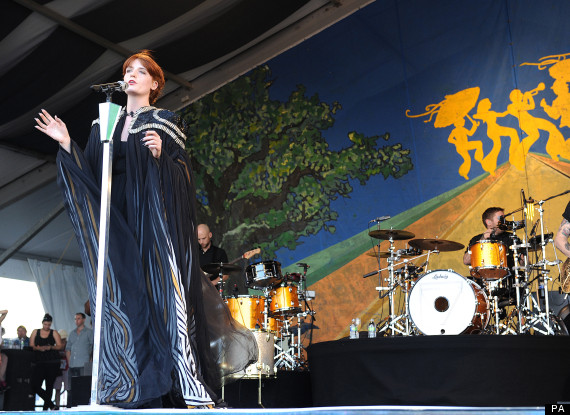 Florence + the Machine will be at Bestival this year
Talking about this year's Bestival line-up, Da Bank calls it "diverse", with headliners including Florence + The Machine, Sigur Ros and Stevie Wonder.
Florence Welch made the announcement that she would be headlining dressed as a bear - was that Da Bank's idea?
"I asked her to do something special, she was on tour in Australia and they hired out a studio and made that film with their own costumes. I was really chuffed with the end result. We also asked Stevie Wonder and he did an audio bit," he explains.
Bestival, which takes place on the second weekend of September on the Isle of Wight, puts mainstream artists at the top of the bill but there are still 300-plus indie, electro and folk acts further down. I wonder if Da Bank would turn any artists away, TV talent show contestants for example?
"I'd never say never to anyone. I'm not averse to having pop music down there. It doesn't matter if you've sold a lot of records or one record, if there are people that want to see it then I'll book it.
"But I think people sort of see the route I'm going down, we don't book a lot of popular stuff, at the same time if they happen to be in the charts that's fine. I still think Bestival is a very underground festival with 50,0000 people - the line-up is still cutting edge," he reasons.
As a festival veteran, Da Bank has seen it all, including his favourite Bestival costume, "it was Cowboys and Indians year and there was a girl who turned up as an Indian takeaway, she had £3.90 scribbled on the top, it was really clever," so how have festivals changed in a decade?
"What people expect from a festival. When I went 20 years ago you turned up with your bog standard tent and a sleeping bag if you're really feeling luxurious.
"Now everything is expensive, we're partly responsible for that with Bestival because we set really high standards and now people want the best of everything. They're not happy with beer if it's not absolutely the right temperature and they don't want hills or stones.
"People are paying good money to go to a festival so they want it all just perfect."
Bestival takes place 6, 7, 8, 9 September 2012 at Robin Hill Country Park, Isle of Wight.