Tyra Banks is in cougar territory with her latest squeeze - the 38-year-old former supermodel is reportedly dating British model Robert Evans - who at 24-years-old is 14 years her junior.
You go girrrrrl, etc etc. Tyra met Robert - a 6ft 3in former boxer - when he was chosen to be a judge on the next series of America's Next Top Model and after seeing his ad for Calvin Klein pants, we can see EXACTLY what she saw in him!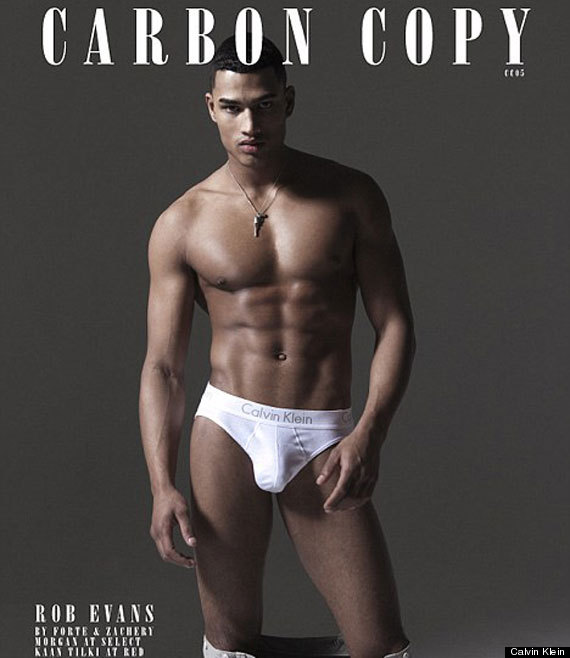 Grrrrr.
According to reports, the loved-up pair were spotted enjoying cocktails in LA last week - and after Robert picked up the bill (what a gent) they were seen scurrying off into the night together.
A source told RadarOnline.com: ''He put his arm around her as they walked to the elevator.''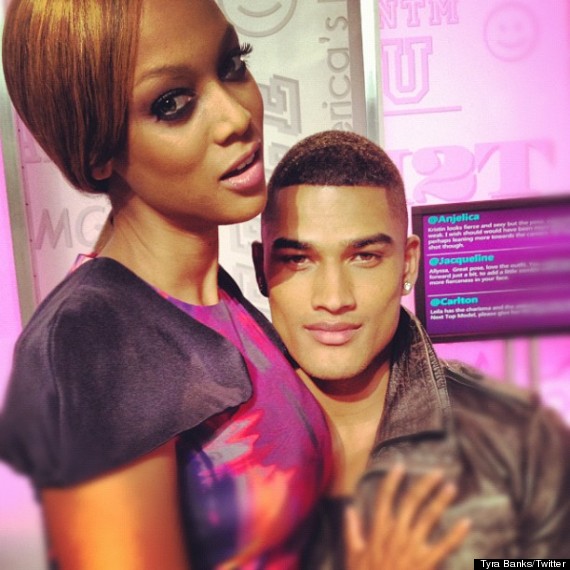 Tyra posted this pic on Twitter of her with Rob on the set of ANTM earlier this week
And just a few days later there was another reported sighting of them together - this time having a champagne brunch.
The source said: ''They were holding hands on the table and gazing into each other's eyes. You could taste the chemistry between these two!''
Tyra split from her partner of three years - John Utendahl - in December before being linked to Rihanna's mate, the US rapper Drake.
> CELEB PICS OF THE DAY