Gary Barlow has been given the nod, but he's not the only entertainer rumoured to be planning a trip to the Palace.
The Sun reports that Kate Winslet and choirmaster Gareth Malone have also been recognised in the Queen's Birthday Honours List.
Titanic star Winslet is due to made a CBE, according to The Sun, for her "significant contribution" to modern Britain.
The award comes in the centennial year of the sinking of the Titanic - whose telling on the big screen helped make Winslet an international star.
Gareth Malone will reportedly receive an OBE, for his work in highlighting the sacrifices made by military wives.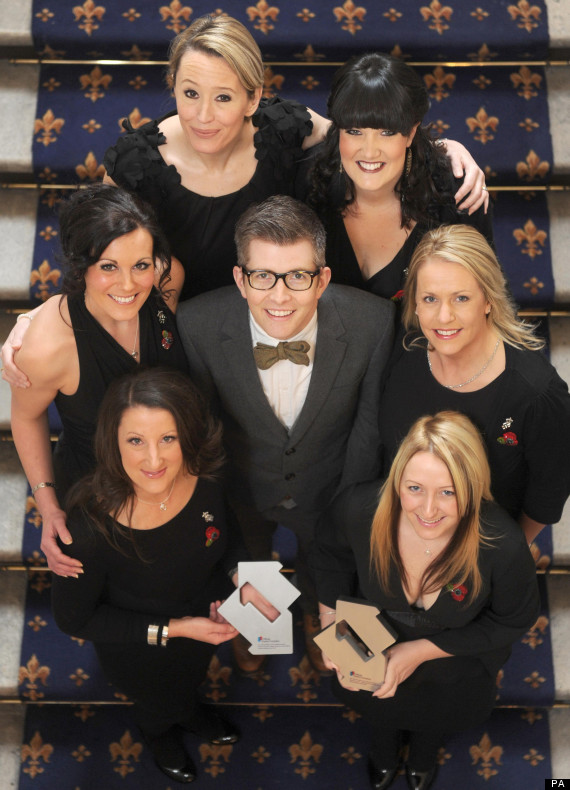 Gareth Malone with some of his choir of military wives
The choirmaster took his singing ladies to the top of the charts last Christmas, and played a large part in the Diamond Jubilee celebrations, as well as contributing to Gary Barlow's official Jubilee song, Sing.
MORE: Gary Barlow Recognised By The Queen In Birthday Honours List As A Thanks For The Jubilee
Diamond Jubilee concert stars in action...