It seems you're never too old to receive advice from your parents - Rihanna's dad told the star to "chill out" after she sparked fears for her health by sharing a photo of herself hooked up to a drip.
The Umbrella singer, real name Robyn Fenty, uploaded the snap to Twitter last month, just days after she told fans she was feeling unwell - but hours after she attended New York's glamorous Met Gala.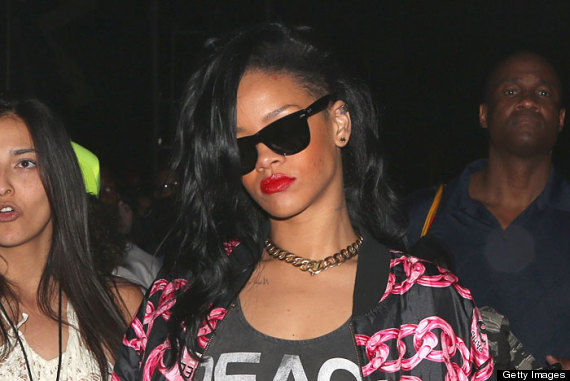 Rihanna's heavy partying has been well documented this year, and her dad Ronald reached out to the 24 year old to urge her to adjust her lifestyle.
He tells the Sunday Mirror: "When I saw the ­pictures on Twitter I was worried like everyone else. But the truth is she was suffering from flu and exhaustion.
"She'd also lost a pound or two in weight and just wasn't feeling well. Even so, I sat her down and said she needed to take things easy. I told her it was important to chill out a bit, look after herself and not take too much on for a while."
Rihanna pulled out of a trip to the UK earlier this week so she could spend time with her family and is reportedly set to enjoy a break in Barbados - and Ronald is convinced that's the best thing for his daughter right now.
He adds: "That is just what she needs. Robyn is a smart, tough girl and is fine now. She has a good team around her and friends and family who will make sure she is OK."
> IN PICS: RIHANNA'S EVER CHANGING LOCKS