The latest trailer for Mathieu Demy's directorial debut Americano shows Salma Hayek as a stripper named Lola.
The French drama about inheritance and legacy sees Martin (Demy) fly out to Tijuana in Mexico, looking for Lola (Hayek), a close friend of his mother's.
The film received its premiere at the 2011 Toronto International Film Festival on 8 September 2011, and in October it was played at the 55th BFI London Film Festival. It will now be shown in US cinemas from 15 June.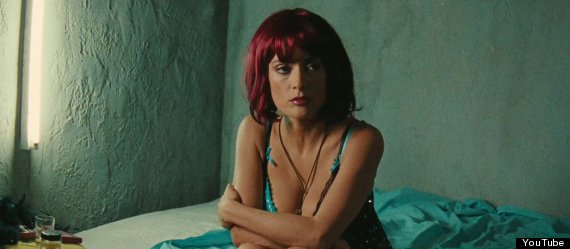 Hayek is currently filming scenes for her reprised role as an aerobics instructor in upcoming comedy Grown Ups 2.