For Twilight fans, it doesn't get better than this - the first sighting of Edward and Bella's daughter Renesmee.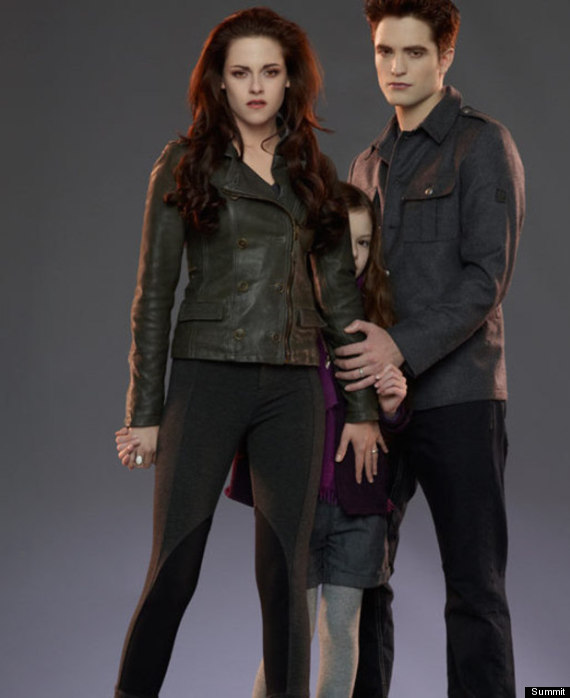 Mackenzie Foy is little Renesmee, whose appearance in the final Twilight film will come in November, alongside Kristen Stewart and Robert Pattinson
Renesmee Cullen is the half-human, half-vampire child of the star-crossed lovers who married in Twilight: Breaking Dawn - Part 1. Her mother Bella is now a vampire following her nearly-fatal pregnancy.
Robert Pattinson, who plays Edward, recently admitted that he had run out of steam playing the steely-eyed vampire, but his fans obviously think otherwise.
Twilight: Breaking Dawn - Part 2 is in UK cinemas on 16 November. Here's the trailer...